The rally included some 2,500 Democrats, union, business and faith leaders, and people who need the healthcare program for the poor.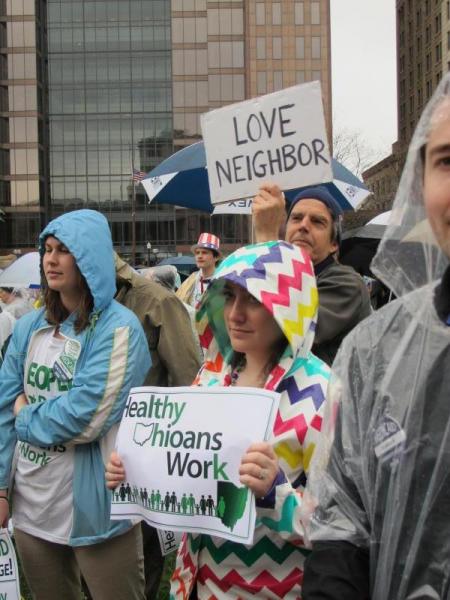 Myla Mitchell of Lima says her 18- and 20-year-old children are not insured under her private health care plan, and she cannot afford the $400 a month it would take to put them on it.

She says expanding Medicaid would help them as well as 275,000 or more other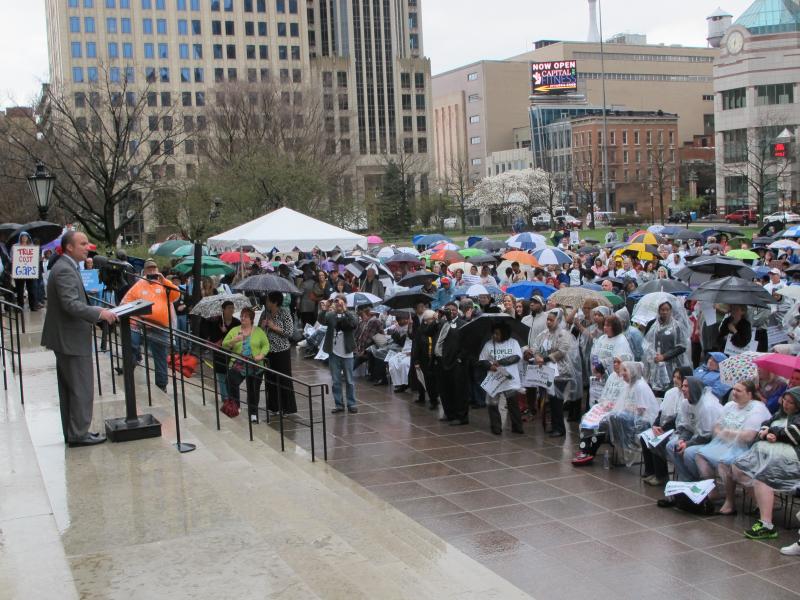 Ohioans.

"There's a lot of people who are working and they just can't afford the coverage.

GOP vs. GOP
Gov. Kasich has included the Medicaid expansion in his two-year budget, with most of it paid for by the federal government. But GOP House members announced this week they've stripped the expansion out of their version of budget because of uncertainty in Washington.

Some business leaders say the move by the House is creating mroe uncertainty.
Matt Davis is with the Cincinnati U.S.A. Regional Chamber and he says businesses in his organization want Medicaid expansion.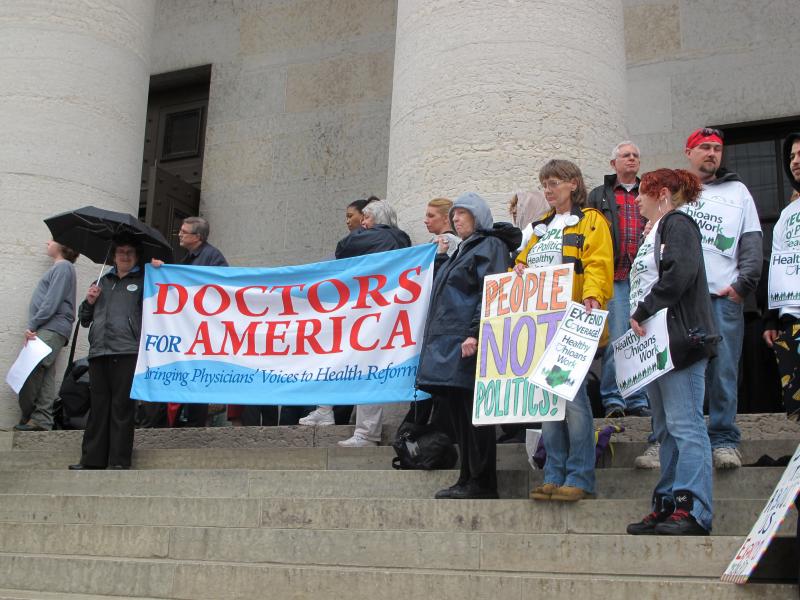 "Not a day goes by that a member of mine doesn't call to say we are looking for a way to address the skyrocketing cost of health care that we have in this country," Davis says. "They are worried about the future and whether rising health care costs will affect their ability to hire, raise wages or ... maintain their current staffing levels."

He says the Medicaid expansioin would alleviate some of those concerns.

Alex Fisher with the Columbus Partnership says businesses see expansion of Medicaid necessary in order to avoid added costs for business.
"Expansion protects employers by reducing the risk of uncompensated care," he maintains. "Expansion is good for our community hospitals. It helps alleviate the burden of costs of the uninsured."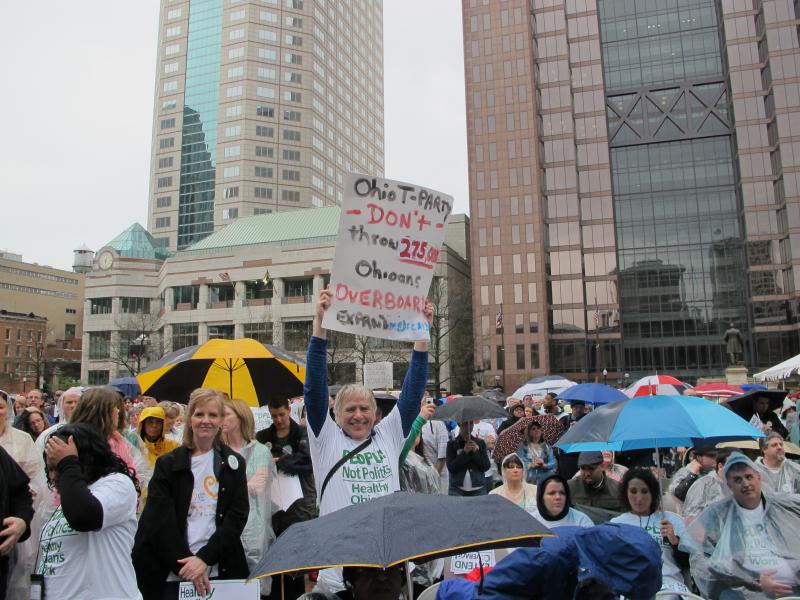 And, he says, it would help ensure care that is uniformly good and predictable.

Conservatives fight expansion
Conservative Activist Chris Littleton says the business leaders backing the Medicaid expansion are being shortsighted.
"They are only going to get money by further in-debting our kids," he says. "I have 3 kids….ages 8, 5 and 2. And they are going to have to live with a larger debt burden?"

He also argues that the Medicaid care has fallen short of quality care. And he insists the Medicaid expansion plan would not save money for the state. In some other states that tried expansion, "We saw a shift from private insurance. ... When they were eligible for government insurance, all we saw was people move from one place to another."
But he says in some states, the number of uninsured people overall did not dimiinish.

Among those disagreeing with Littleton is Gov. Kasich, who is pleased with the efforts of the Medicaid supporters.
After the rally, his spokesman, Rob Nichols, said, "Today's outpouring of support, in the rain no less, is a testament to the fact that there's such board support for this."

Nichols says the governor will continue to fight for his budget.