Loading...


Courts and Crime



Monday, April 15, 2013




Akron area runner escapes blasts in Boston




Bret Treier says he's checking on the safety of area runners, friends, and training partners taking part in the Boston Marathon


by WKSU's JEFF ST. CLAIR


Reporter / Host
Jeff St. Clair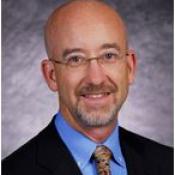 Bret Treier finished the Boston Marathon before the two blasts tore through the viewing area of the finish line. He says as far as he knows, no Cleveland or Akron runners are among the injured.
Courtesy of Vorys, Sater, Seymour, Pease
Download (WKSU Only)
Close to 700 Ohio runners entered the Boston Marathon today. Seventeen are listed from Cleveland, and 15 from Akron - one of whom is Bret Treier, who finished the race before the two blasts occurred. Treier says he's done his best to reach other runners from the region.
"And so far everyone from the Cleveland and Akron area that we know of that were here, we're reaching out, and so far the word is from all those people, the people from the area that we know at least so far are OK."

Trier says he received a text from Akron's David Hunter in the press box that a bomb warning was issued moments before the blasts occurred.
---
---
---
Stories with Recent Comments