It's not uncommon to hear something like this from rural school superintendents:
"1977 would be the last time we passed a levy here." Or "Operating levy, 1976." Or "We have not passed a levy since the mid 1990s."
That's Dave Quattrochi, superintendent of Carrollton Schools in rural Carol County; Kirk Glasgow, superintendent at Union Local schools in rural Belmont County and nd Tom Gibbs, the superintendent of Warren Local schools in Appalachian Washington County.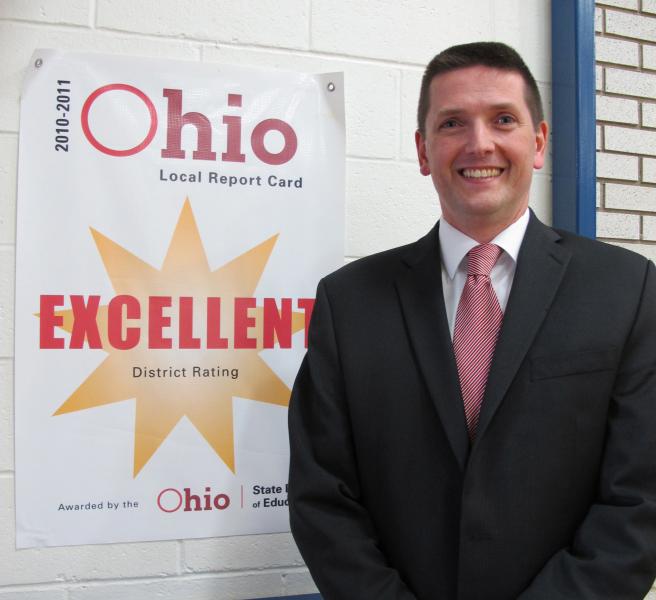 Since 2000, Gibbs' county has passed just 20 percent of its schools requests for new local money.
Ohio has a rural-urban funding gap, and it shows.
Reconfiguring where possible
Warren Local's grade school is a remnant of the 1970s open classroom movement. There are no walls or doors between classrooms, and few windows. Over the years, the district added bookshelves and lockers as makeshift walls, but they're only about shoulder high.
First-grade teacher Danielle Rinard says it's a real disruption.
"We have more and more kids who have special needs, and it's just tough for them to tune out."
Doing the math
Here's the rest of the tab for not passing levies. Two school buildings closed, freezes in teacher pay, 90 positions eliminated and cuts in high school busing. It's belt tightening to the point of punching more holes in the belt. And that's just fine with a large number of Washington County residents. Better that, they say, than higher property taxes.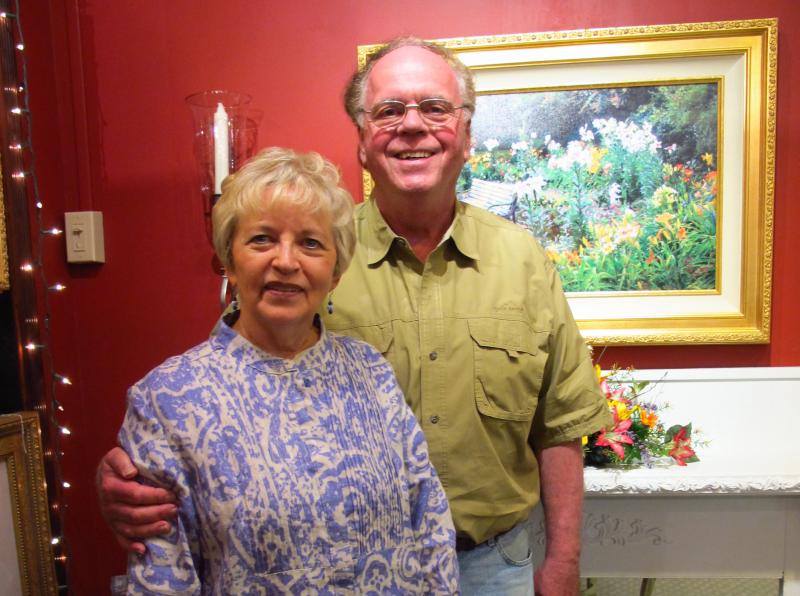 Karen Shaner and Glenn Newman run a gallery that sells everything from Thomas Kinkaid paintings to Ohio State Buckeyes gear. The couple, born and raised in Washington County, say local teachers are overpaid.
"Our average salaries are so low for the private sector," says Shaner. "And(voters) see that they're paying a lot of money to the teachers who have no more education, no more responsibility than they have."
The median per capita income in Washington County is about $23,400. The median teacher salary at Warren Local is double that - more than $56,000. Keep in mind, only 15 percent of people in Washington County have a bachelor's degree or higher.
Shared sacrifice
Shaner and Newman say teachers should make sacrifices. And they should stop asking for a levy to build a new school.
"People would be willing to pay to fix the buildings you have," says Shaner. "But they're not going to pay to build a new building that is not going to improve anybody's education."
And they say, Superintendent Gibbs and his staff aren't very popular.
Newman dismisses them as "elitist bureaucrats."
Shaner says the sour relationship ultimately comes down to one thing "The trust is broken."
"It goes back to the consolidation, or very soon thereafter that the trust was broken."
Losing a local tie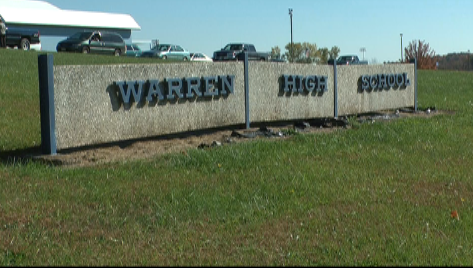 Back in the late 1960s, Ohio and many other states opted to combine small school districts to make more sizeable ones like Warren Local. But a lot of people lost their schools.
"There was a lot of that hometown pride and it really persists in many ways even today," says Newman.
Shaner and Newman were among the first to graduate from the newly consolidated district.
"After we got there, I think we felt like we had gone from a nice school to a barn," remembers Shaner. "It was kind of hayseed. What did they call it? The cow palace."
This is an argument Warren Local first-grade teacher Julie Vandyk has heard many times before.
"People hold grudges," she says, "for something that happened 60 years ago. And they're going to bring it until the end."
It's "a hard thing to swallow for me because I think we need to let go of the past and look towards the future.