Loading...


Government and Politics



Friday, April 19, 2013




Cuyahoga County's executive is expected to announce his run for governor




Ed FitzGerald says he cares more about Ohioans' concerns than Kasich




Story by

AKILAH PORTER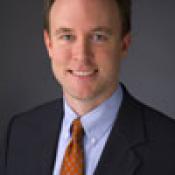 Cuyahoga County Executive Ed FitzGerald
Courtesy of Cuyahoga County Office of the Executive
Download (WKSU Only)
In The Region:
Democratic Cuyahoga County Executive Ed FitzGerald plans to announce next week his candidacy for governor in 2014. In a video posted today on his campaign website, FitzGerald says he will prioritize Ohioans' concerns, unlike Gov. John Kasich. University of Akron political science professor Dave Cohen says FitzGerald has started visiting other Ohio cities and will continue to do so until the election.
"The real big challenge for FitzGerald is not the experience that he has, ... but more name recognition," Cohen said. "The fact is people outside of Northeast Ohio don't really know who Ed FitzGerald is. And so he's going to have to spend an awful lot of time and a lot of resources to drive up his name recognition ... because he can't win an election just based on Cuyahoga County and Northeast Ohio."
Cohen predicts FitzGerald will seize on Kasich's inability to pass a state budget and the governor's support of S.B. 5, which would have curtailed collective bargaining for public employees.
---
---
Stories with Recent Comments