Joe Dennis believes he improved his own health by eating mushrooms after discovering that the little fungi are misunderstood.
"As we're growing up everyone says, 'That's a mushroom, stay away from that, they could poison you, and they could kill you.' They're fungaphobes."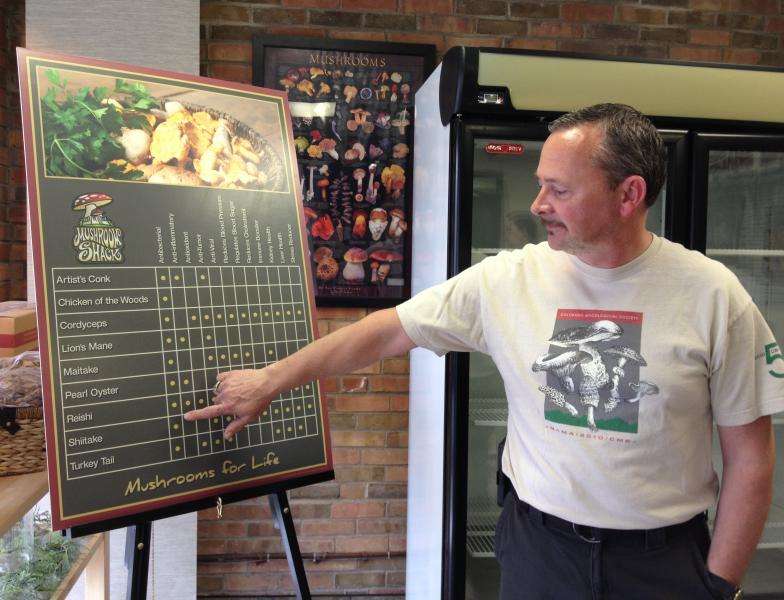 Dennis and his business partner, Don Jacobs, opened a store last year on Akron's South Arlington Street: The Mushroom Shack. They're longtime friends who had both suffered from high blood pressure and high cholesterol until they started eating mushrooms and taking mushroom supplements about four years ago.
In search of the finest fungi
Dennis and Jacobs discovered that the gourmet mushrooms they preferred provided the greatest medicinal benefit. But those were either too expensive or too hard to find. They wanted shiitake, maitake, lion's mane, oyster and reishi, "and not just the white buttons and portabellos and criminis that you find in the stores on the shelf."
So they started growing their own and getting friends and family members to grow some, too. At first, it was a hobby they pursued in their garages and basements, but eventually they needed a store, a laboratory and a walk-in terrarium.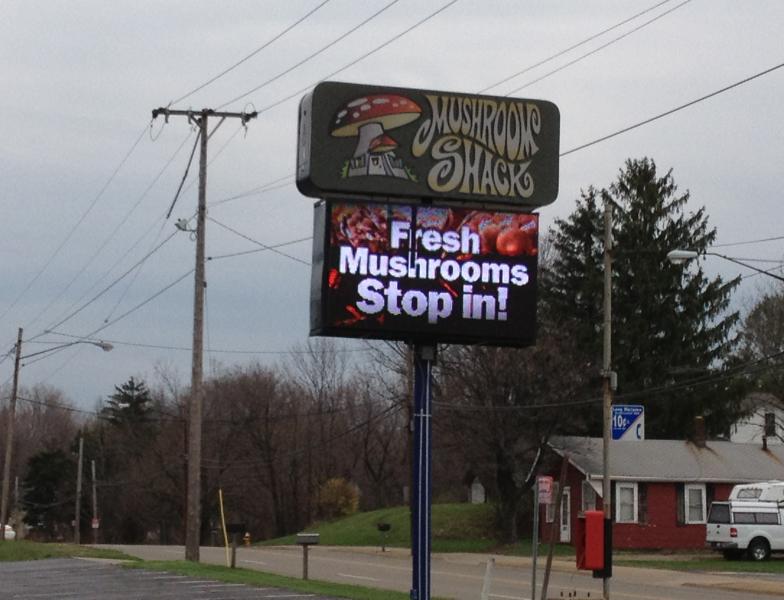 The mushrooms you get at the supermarket are of the genus agaricus bisporus. They include criminis, button mushrooms and portabellos. Dennis says they may look a little different, but they're all the same.
"And a lot of people eat those mushrooms thinking that they're eating healthy. It's not unhealthy, but it doesn't really have any good health benefits for you."
Used medicinally for millennia in Asia
The Chinese have been using mushrooms as medicine for millennia but Mushroom Shack store manager Pamela Hendrix says western medicine has been skeptical, until lately.
Fun facts about fungi
Portobello Mushrooms
There is more potassium in one Portobello mushroom than an entire banana. (Men's Health Magazine)
Button Mushrooms
One cup of button mushrooms contains one-third of the recommended daily amount of copper, which helps the body absorb iron and clot blood. (Men's Health)
Shiitake and Maitake Mushrooms
Studies cited by the American Cancer Society say nutrients in shiitake and maitake mushrooms appear to be able to slow the growth of some cancer cells.
Lion's Mane Mushrooms
While many studies are still in their infancy, Japanese scientists claim to have seen improved cognitive function – such as memory -- in people who have consumed lion's mane mushrooms over a 30-day period.
Oyster Mushrooms
A study at Penn State University concluded that oyster mushrooms are rich in a unique antioxidant that helps protect cells in the body.
Reishi Mushrooms
The Memorial Sloan-Kettering Cancer Center in New York said reishi is used as an immune stimulant for cancer and HIV patients.
"There's actually a lot of research that's just emerging on certain types of mushrooms. For instance, the turkey-tail mushroom which is actually a fairly common mushroom in Northeast Ohio. There's research being done ... that shows it has some anti-cancer, anti-tumor properties."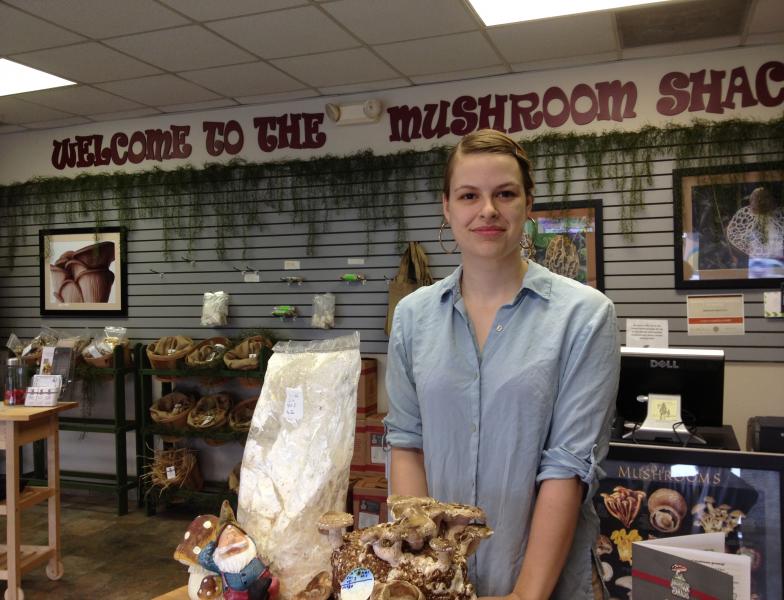 Hendrix studies mycology, the science of mushrooms, at the University of Akron.
"You know it's really an exciting, emerging field and we're just getting started with a lot of this stuff."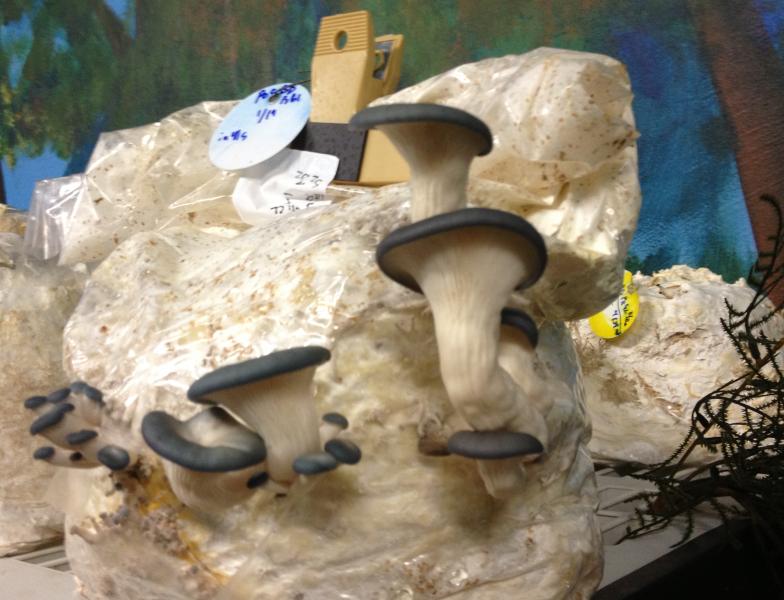 A matter of taste
Dennis says some customers prefer to take mushroom medicinals and supplements because they want the health benefits, but hate the taste of mushrooms.
"But a lot of the mushrooms here, the shiitake and the oyster mushroom and lion's mane mushrooms and things like that, they taste a lot better."
Dennis says chefs from Akron's best restaurants are loyal customers.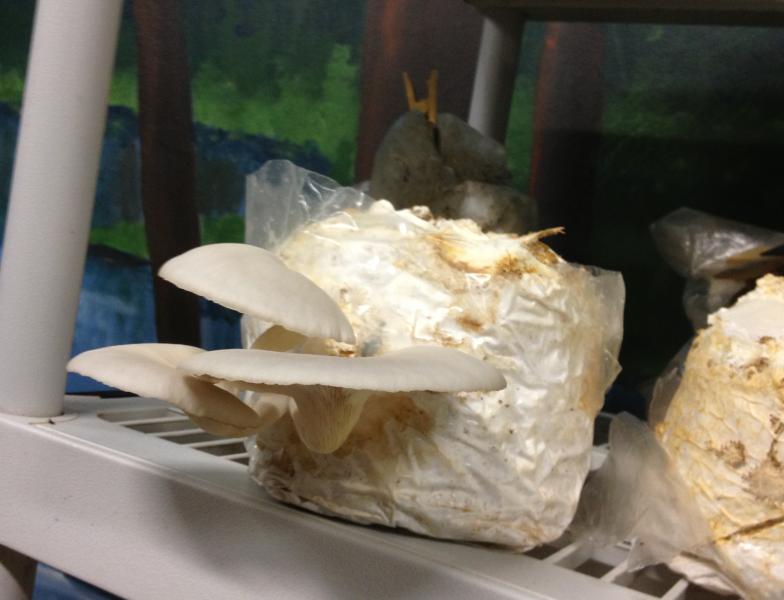 It's in the bag
For $24 to $26, Pamela Hendrix can give you all you need to grow any of two dozen types of shiitake mushrooms or your preference of several other gourmet strains. It looks like a house plant inside a large sealed plastic bag.
"It's got your mycelium and everything already growing on it. You usually take it home and put it in the refrigerator for a day or two to cool it down, kind of simulate winter conditions."
After you remove it from the fridge you soak the whole bag in cold water for a day or two.
"And that's really all there is to it. In about two weeks, you'll have a crop."
Each crop, also called a "flush," should produce a half pound to a pound of mushrooms.
Fear of foraging
If you're adventurous, you might want to hunt in the woods for the popular morels or chanterelles, but Hendrix says if you're not an expert foraging is ill-advised.
"The classical cap and stem configuration you have to be careful of. Some of them can resemble the amanita genus of mushrooms and a lot of those are very, very poisonous."
She says a better idea is to come along with Mushroom Shack staff and customers on their monthly mushroom hunts.
Hendrix says since she made mushrooms a regular part of her diet, she rarely catches cold.
And Joe Dennis says after four years of munching mushrooms and taking mushroom supplements, he and his partner Don Jacobs no longer worry about their blood pressure and cholesterol.
And that's this week's Quick Bite. Next week it's all about the brew when we tour Akron's Hoppin' Frog Brewery.