The city's administrative review of the more than 20-minute pursuit focused only on the chase. Possible criminal charges in the fatal shooting of Timothy Russell and Malissa Williams in a barrage of nearly 140 bullets are being considered separately by the Cuyahoga County prosecutor.

Both investigations are built around an extensive report by the Ohio Attorney General's office. That report called the incident a "systemic failure of the police department," and said there is no evidence the suspects had a gun as police believed.

The city's administrative review included interviews with more than 100 officers. It
was led by Police Commander James Chura of the department's special investigation unit. During the presentation, he spent more than an hour detailing the pursuit. His report used maps showing were the suspects and police cruisers were every second of the chase. He also used surveillance and police dash cam videos from along nearly 20-mile route. And he played recordings of police radio transmissions.
Radio transmissions show some officers not in compliance
"At 47-43 south on East 71st: (police radio transmission) The suspect has a red pop can in his hand, be advised."
In this radio exchange, a pursuing officer relays what he's observing to a dispatcher who broadcasts the information to everyone in the chase. Chura says this complies with department policies.

But other transmissions show officers failing to end their pursuits after being ordered to by supervisors, or not relaying important information to dispatchers and other officers. In one instance, an officer is heard saying that the suspect's car is backfiring, but he doesn't relay that information to a dispatcher. That was important because many officers believed the suspects were shooting at them.


In other cases, one officer was driving at more than 120 miles per hour, which could be a violation of the department's policy of keeping public safety in mind when in a pursuit. Cleveland Police Chief Michael McGrath says he feels terrible about the violations, but praised the majority of officers involved who he said followed the rules in a stressful situation. He says the officers who may have violated the rules should have known better.
Chief says all officers should know the rules
"They were trained; we have the policies in place. And all through their careers with the department, they're instructed to check with their supervisors if they have questions about department policies."
McGrath expects his review of the report to take a couple of weeks. Cleveland Police Patrolmen's Association President Jeff Follmer says the review doesn't provide any new information, and he stands by the officers involved.
Police union president stands by officers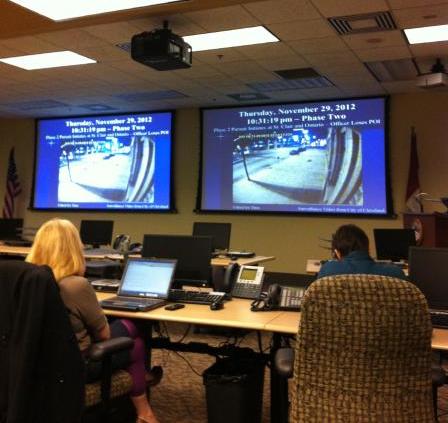 "We knew there were some violations. Our officers think of (other) officers' safety.
During the heat of the moment with the adrenaline going, they're thinking more about their fellow officers who've heard shots fired. We've had suspects come out of cars during traffic stops and chases with guns."
Follmer says the chase never would have started if the suspects had not fled after being stopped by police.