Just a few hours after Hudson Rep. Kristina Roegner and her fellow Republican Ronald Maag introduced bills to make Ohio a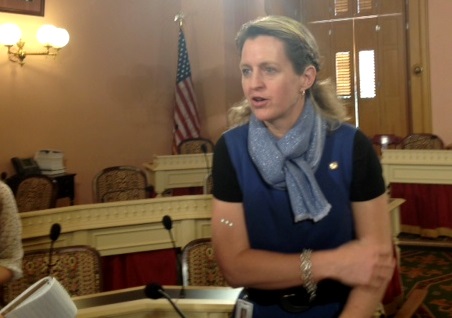 so-called "right to work" state, Senate President Keith Faber said he wasn't interested.
Right now, he said, the bills would serve only "to generate a bunch of breathless fundraising appeals from the Ohio Democratic Party." And -- says University of Akron political scientist David Cohen -- to turn out Democrats at a time when Gov. John Kasich would really just as soon they stay home.
That's because, if the bills passed, there's a good chance they'd end being challenged in a referendum, and a good chance the referendum would be on the Nov. 2014 ballot – when Kasich is up for re-election.
"That certainly would spur Democrats to come out and vote probably in record numbers. And a lot of the people who would be voting against this right-to-work bill would probably be voting against Kasich, too. It's my guess is this (Faber's coolness toward the bill) came straight from the top."
Kasich took a beating when he signed S.B. 5, a Republican bill that stripped public employees of most collective bargaining rights. Voters overturned it, and right to work laws – allowing workers to opt out of union dues – are seen as the second wave of an attack on unions.