Loading...


Courts and Crime



Thursday, May 2, 2013




Portage death row inmate may get another try at DNA testing




Tyrone Noling says he did not kill an elderly Portage County couple, and Ohio Supreme Court orders a judge to take another look at his DNA claim


by WKSU's KABIR BHATIA


and

M.L. SCHULTZE



Reporter
Kabir Bhatia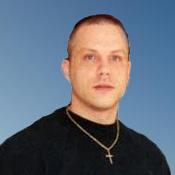 Noling wants DNA testing on a cigarette butt found at the scene to see if it points to a specific person; prior testing excluded Noling's DNA
Courtesy of Innocence Project
Download (WKSU Only)
In The Region:
The Ohio Supreme Court has ordered a Portage County judge to decide whether to order new DNA testing in the case of Tyrone Noling, who's been on death row for 15 years.

Noling insists he did not kill an elderly Portage County couple. Earlier DNA testing of a cigarette butt found at the scene excluded Noling, but he wants the additional testing to see if the DNA points to someone else.

Portage County prosecutors say such requests are delaying tactics. But Noling's attorney, Carrie Wood of the Innocence Project in Cincinnati, disagrees.
"The prosecutor's arguments that the cigarette butt is not meaningful is contradicted by the prosecutor's actions surrounding the cigarette at the time of the trial. BCI (The Bureau of Criminal Investigation) does not randomly test random evidence that was flicked on the scene from some passer-by."

A 2010 statute says once re-testing is approved, prosecutors must search through all available evidence to see if anything else needs to be re-tested.

No physical evidence connects Noling to the crime, and witnesses against him have recanted, saying they were threatened with the death penalty when they testified.

Noling's attorneys are also working to admit what they characterize as a confession by a neighbor of the couple, Dan Wilson, who was executed for an unrelated murder in 2009.
---
---
---
Stories with Recent Comments