Loading...


Ohio



Thursday, May 2, 2013




Bills to legalize pot use in Ohio are introduced at Statehouse




Democratic Rep. Bob Hagan says that 73 percent of Ohioans support the legalization of medical marijuana




by WKSU's STATEHOUSE CORRESPONDENT JO INGLES



Reporter
Jo Ingles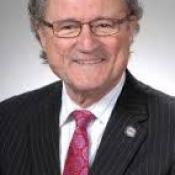 Ohio Rep. Bob Hagan thinks the discussion is evolving in Ohio on marijuana legalization.
Courtesy of Ohio House of Representatives
Download (WKSU Only)
Two bills introduced in the Ohio Statehouse would pave the way for legalization of marijuana in some form in the Buckeye State.

Rep. Bob Hagan, a Democrat from Youngstown, says one bill would allow lawmakers to approve medical marijuana in Ohio. The other allows lawmakers to put the question to voters on whether all marijuana use should be legalized, as is the case in Colorado.

Hagan says he's proposed similar legislation before, which was rejected. But things have changed.
"I would think that if people start to see that 73 percent of Ohioans want to legalize the medicinal use of marijuana --52 percent of Americans believe legalization of marijuana itself should happen -- that their constituents would say to them. 'Vote the right way and do it now.'"
Hagan says money generated from legalizing marijuana could go a long way toward helping to fund schools and local governments.
---
---
---
Stories with Recent Comments