The new dinosaur, discovered in the badlands of Alberta, Canada was a real 'bone-head.' That's according to paleontologist Michael Ryan at the Cleveland Museum of Natural History.
"It had this large blocky head with this large dome that looked like half a bowling ball stuck on top of it."
And that durable thick dome is the only bone we have from the dog-sized Acrotholus audeti. Ryan says there were probably many similarly small dinosaurs that we don't know about because their bones haven't survived.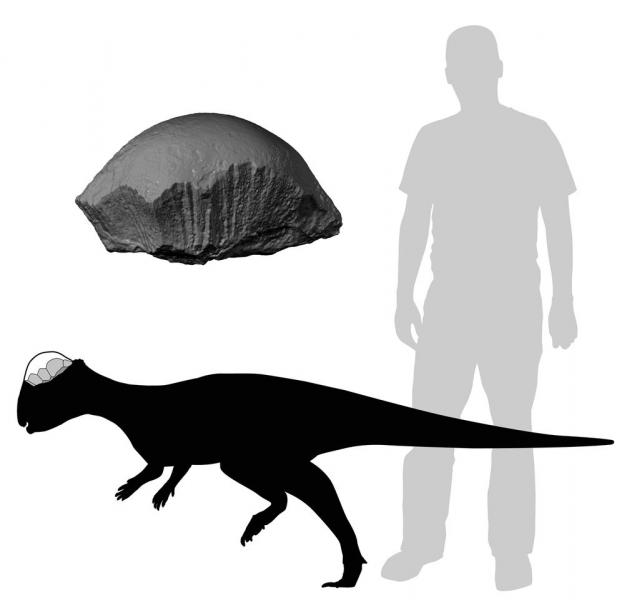 "The fossil record is biased in terms of finding the bones of heavy large animals."
He estimates that one fourth of dinosaurs living during the time of familiar giants like T. rex and Triceratops may have been small creatures like Acrotholus. Ryan and his co-authors describe this hidden diversity in the latest edition of Nature Communications