Twenty-year-old Michelle Knight went missing first – in 2002. The following April, 16-year-old Amanda Berry disappeared. But Cleveland's Puerto Rican community in the city's southwest side became most frightened when 14-year-old Gina DeJesus disappeared one year after that. Anthony Quiros knew her.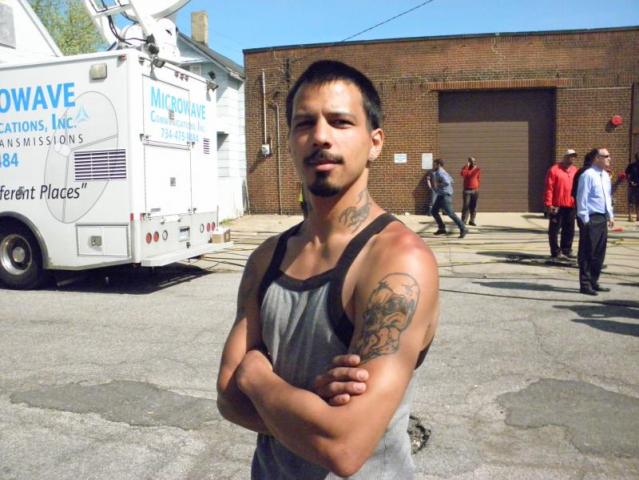 "We were all telling our little baby brothers , little sisters, 'Stay inside the house.' Anywhere they go, they had to go with somebody."
'Yes, law enforcement professionals do cry'
Quiros compared it to the serial killer Anthony Sowell, who was arrested in 2009 after killing 11 women on Cleveland's east side. Cleveland police were criticized for not following up on those missing persons reports. FBI Agent Steve Anthony, who worked with the Cleveland police on the Berry and DeJesus cases, says investigators never gave up on either of them.
He said police acted on tips and dug up two city lots and, "Not a year went by, not actually a three-month period went by, when we didn't have some lead generated by the public or by the family."
For now, those involved in the case are in a bit of celebratory mood.
"Words can't describe the emotions," said Anthony. "Yes, law enforcement professionals do cry."
An escape and a shocking discovery
Amanda Berry pounded though the front screen door of a house on Seymour Avenue Monday night, screaming for help. A next door neighbor, Charles Ramsey, helped her bend the bottom of the aluminum door and get out. They called 911, and then Berry told Ramsey there were two more women in the house. Police were on the scene about two minutes after the first phone call.

Cleveland Deputy Police Chief Ed Tomba says, "The real hero here is Amanda. ... Without her, none of us would be here today."
Three brothers have been arrested: 52-year-old Ariel Castro, who owned the house, 50-year-old Onil Castro and 54-year-old Pedro Castro. The questions remain about what happened to the women but officials are in no hurry to question them.

"We've got three suspects,"explained Tomba at a press conference Tuesday."We're going to charge those suspects. We believe we have the people responsible for that. Right now, we want to let them (victims) spend some time with their families and take this process very, very, very slow." That includes bringing in a team that specializes in such cases to talk to the women.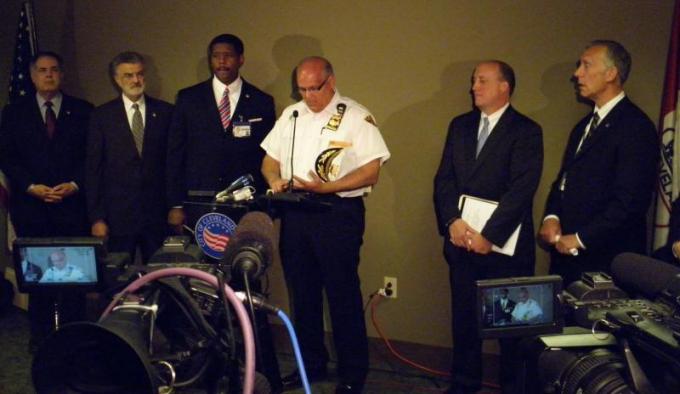 A sparse record
Cleveland officials say they have no record of trouble with Ariel Castro or his house, other than a 2004 investigation. Tomba says Castro was a school bus driver who inadvertently left a student on his bus. He was not charged.
Cleveland police have not yet entered the Castro home because the the FBI is examining it. But one Seymour Avenue resident, Anthony Lugo, knew the house well before Castro bought it. He says Amanda Berry told neighbor Chuck Ramsey when she first escaped that there were more women upstairs in the house. He said a stairway leads straight upstairs from the front door.
"There's a living room, a dining room, and a kitchen, upstairs there's four bedrooms, downstairs there's a basement and then there's an attic."
A role model, then increasingly distant
Another neighbor, Joe Torres, said Castro used to come over for backyard BBQ's but then became a quiet, secluded man, who lived behind shaded windows and was never seen with a girlfriend.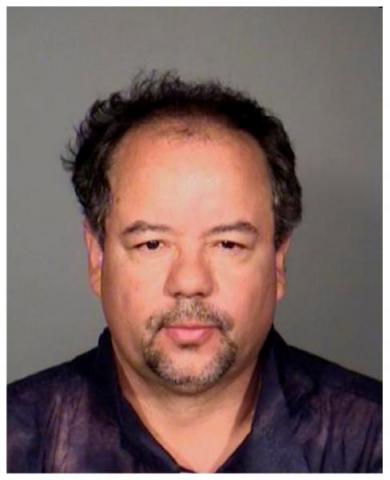 But years ago, says neighbor Juan Perez, Castro seemed like a role model in a neighborhood where most fathers were absent.
Here's the timeline of the case of three Cleveland women who vanished from their near west-side neighborhood a decade ago and were found Monday in a home some two miles away.
• Aug. 23, 2002: Michelle Knight disappears from her cousin's house near W. 106th Street and Lorain Avenue. She's legally an adult, and police speculate that she left because she'd lost temporary custody of her son. Her mother never believed that.
• April 21, 2003: 16-year-old Amanda Berry never returns from work at a Burger King on Lorain and West 110th Street. Her mother, Louwana Miller, begins a search for her daughter that ends only when the 44-year-old Louwana dies in 2006.
• January 2004: Ariel Castro is a school bus driver. Police go to his home at 2207 Seymour Ave. after Child and Family Services tells them he had left a child unattended on a bus. Police decide there was no criminal intent.
• April 2, 2004: Georgina "Gina" DeJesus, 14, disappears while walking home from Wilbur Wright Middle School where she attended special education classes. She's last seen at the corner of Lorain Avenue and 105th Street.
• 2005: Police and FBI agents continue the investigation, offering a $20,000 reward for details that lead to discovery of DeJesus or Berry.
• April 2009: The FBI broadens its investigation to include another girl, 14-year-old Ashley Summers, who had disappeared in 2007. She later contacts her family.
Police also test the DNA on a body found in Wisconsin.
• January 2013: Convicted killer and inmate Robert Wolford is sentenced to 4 ½ years on obstruction of justice and other charges. He gave police a false tip that said Berry's body was buried on a vacant lot in Cleveland. Police spent 18 hours searching the lot.
• May 6, 2013: Berry breaks through a screen door of the house on Seymour with the help of neighbors and escapes with a 6-year-old girl she identifies on the 9-1-1 call as her daughter. Police respond and find Knight and DeJesus inside.
• Three brothers, Ariel Castro, Pedro Castro and Onil Castro, are arrested and police are preparing charges and expecting the case to go to the Cuyahoga County grand jury.
• May 7, 2013: Berry, now 27; DeJesus, now 23; and Michelle Knight, believed to be 32, are released from MetroHealth Medical Center.
"He's a guy who loves playing around with the kids, which is weird. He built trust with the kids, built trust with the families. He was a role model. He had a four-wheeler off-road little bike. Kids loved it. He took them on rides up and down the street."
Perez says a decade ago, Castro tried to proposition his 22-year-old sister but she would have none of it. Lately, he thought the Castro house was vacant.
"A couple years ago he just stopped showing up and staying there. He was just there for 20 minutes at a time. I thought he had another property."
A look at other properties, practices and community
In fact, Cleveland police are investigating other property that may be linked to Castro. Deputy Chief Tomba is among those wanting to know how three women could be kidnapped for a decade and no one know where they are. He says the police and the community need to form a partnership.
"We're going to look and see if there was something the community did miss. It's going to be part of an ongoing review and an educational process. It's quite a challenge. We balance that right for everybody's privacy to what law enforcement is doing."
Back on Seymour Avenue, Anthony Quiros recalls the fear for area children 10 years ago, and says the community feels more of a bond today.
"You try to do something," he says. "The government is trying to help, everyone helping, everyone looking. That's the way it is in Cleveland right now. Everybody's got each other's back."
The last thing Ariel Castro wrote on his Facebook page was posted Thursday. It said, "Miracles really do happen. God is good."