All 140 seats -- plus folding chairs -- were taken in the corporate auditorium at Timken's Canton headquarters for the annual shareholders' meeting.
There was a murmur, faint but noticeable, when a shareholder vote on spinning off the company's steel division came out more than 53 percent "for," to 46 percent "against."
Can, doesn't mean should
Steven Downs is an investor from New York. He traveled to the meeting to see if the split promoted by some big-block investors, a move they said would "unlock" the value of Timken stock, would pass. He was concerned that if it did, it would be because the plan sounded clever -- and doable --rather than because it was actually a good strategy.


"We all encounter those kinds of things in our daily life. But certainly in terms of changing the company, yes, you can make changes, but it doesn't mean you should."
The asset management firm Relational Investors and the California's State Teacher's Retirement System -- who together own 7.3 percent of Timken stock -- pushed for the split. It would put Timken's bearings operations in one company and steel in another.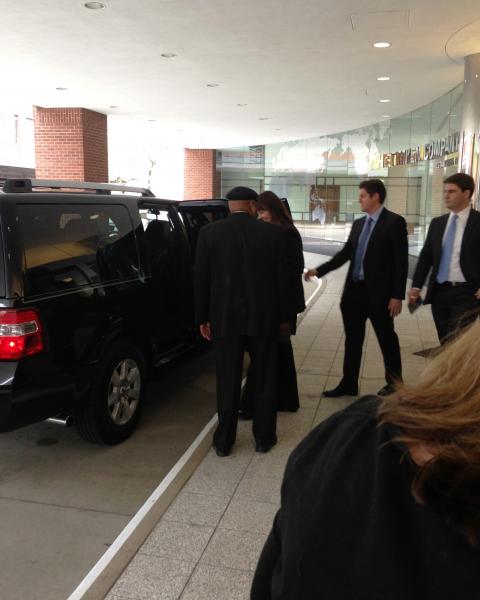 So what would a new company look like
They argue that Timken's stock is not getting the price it should and creating a second company would fix that.
The Timken name would still be used; steel division management would stay; and the Timken family would be represented on the board. The original Timken – built around roller bearings -- would continue to be marketed to investors interested in manufacturing.
Ed Jevec of Massillon is a longtime Timken shareholder, who also came to the meeting to see if the split-up proposal would pass.
"I believe it probably would be better off separated, and I think they will both grow. (It's) just like if you cut a tree and other plants and they'll grow if you separate them."
Setting steel up for a sale?
Steven Downs sees a split up coming out very differently. He's worried that the allure of shorter-term stock-price gains, what he called the effort to "engineer" investment value -- may have missed a key factor.

"The steel company as a stand-alone is really too small to operate. Most of the companies in the steel business are much larger. I personally think what will happen if they split is that the Timken steel operation will end up getting bought by somebody else."
Ed Jevec and another local shareholder, John Yaggi of Alliancelean in different directions on the split. Still, they walked together to the parking lot after the meeting. Noting that the Timken board of directors had opposed the split, too, Yaggi said he isn't sure about its merits.

"Before I know more, I kinda go with the board of directors. I think they ought to keep together," Yaggi said. "But, it never hurts to hear from the opposition. You can learn from the opposition opinion.
"But the nice thing about this today, ... it didn't get hostile. I was beginning to wonder whether it might."

Jevec agreed. "It was handled in a very professional manner. And the board received them well, and the people making their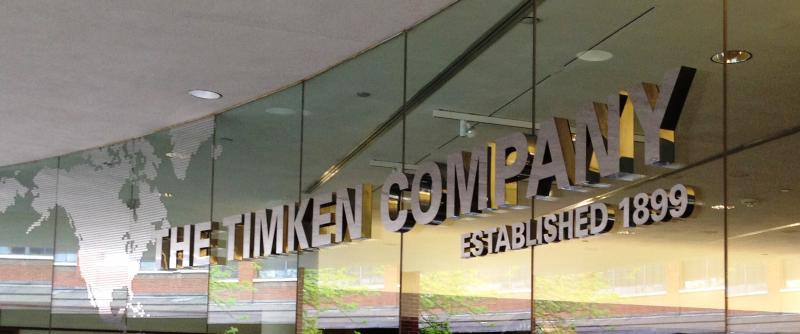 comments were very open and honest. "
Timken Chairman Ward "Tim" Timken Jr. said after the shareholder vote that though it was non-binding, the board will give thorough attention to the idea of dividing the company, and come to next steps within 45 days.
Timken has been headquartered and making bearings in Canton since 1901. It started making specialty steel to supply its bearing production, and employs more than 2,000 people in its steel operations in Canton.