Loading...


Courts and Crime



Wednesday, May 8, 2013




Two brothers cleared in Cleveland kidnapping case




Police say Onil and Pedro Castro did not know what brother Ariel was doing in Seymour Ave. house, and never had contact with the women held there


by WKSU's JEFF ST. CLAIR


Reporter / Host
Jeff St. Clair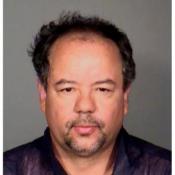 Ariel Castro,52, was arrested Tuesday with his brothers Onil,50, and Pedro,54 after three missing women and a 6-year-old child were rescued from his house. But Onil and Pedro Castro were released without being charged.
Download (WKSU Only)
In The Region:
Three brothers were arrested this week in the kidnapping investigation of three Cleveland women, but two have been cleared in the crime.

Ariel Castro will be arraigned Thursday in Cleveland Municipal Court, on four counts of kidnapping and three counts of rape. But Cleveland Deputy Police Chief Ed Tomba says Onil and Pedro Castro will not face charges.
"We had enough probable cause to bring them into custody, they were brought into custody as many suspects are - we continued our investigation and we found no facts to link them to the crime and we consulted with the prosecutor for charges, or for them to be released."
The brothers have been released, as the investigation focuses on Ariel Castro and the house where he is accused of imprisoning Amanda Berry, Gina DeJesus, and Michelle Knight for a decade.
The three women and a 6-year-old child escaped Monday and have been reunited with their families.
---
---
---
Stories with Recent Comments