Akron forclosures soar -- and that may not be bad news
The Akron area is leading the nation in foreclosures, according to the April report by RealtyTrac. One home out of every 211 is in foreclosure, more than four times the national average. And the state overall saw a 17 percent spike, including a big one in Columbus, where one in every 326 houses had foreclosure filings in April.
But RealtyTrac says the boost may simply be a sign of what it calls "the pig moving through the python," with banks clearing up a backlog of foreclosures. Ohio is what's called a "judicial review" state, which means judges must sign off on each foreclosure, and that often slows the process.
Nationally, total foreclosure activity in April was at the lowest level since February 2007.

Next step for the Cleveland man accused of imprisoning women for a decade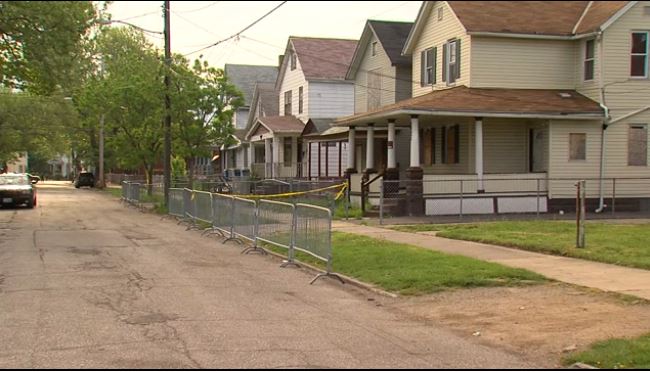 Cuyahoga County's prosecutor will hold a press conference this afternoon to discuss the next step in the case against a Cleveland man accused of holding three women captive for a decade.
Fifty-two-year-old Ariel Castro was arraigned this morning in Cleveland Municipal Court, and bond was set at $8 million. The case will continue with a grand jury in Cuyahoga County, which will consider additional charges.
Castro and his two brothers were arrested Monday after Amanda Berry escaped from his house on Cleveland's near-west side with her 6-year-old daughter. Police then freed Gina DeJesus and Michelle Knight.
The brothers have been cleared of any charges in the case, but were arraigned on unrelated misdemeanor charges and released. Fifty-four year old Pedro Castro pleaded no contest to a July 2011 open-container charge. Judge Lauren Moore dismissed charges of drug abuse and a 2001 open container charge against 50-year-old Onil Castro.

Ohio congressman takes on sex assaults and the military
An Ohio congressman has introduced a bill to strip military officers of the power to change or dismiss court martial convictions except in the most minor of cases.
Rep. Mike Turner of central Ohio co-chairs the Military Sexual Assault Prevention Caucus. His bill follows a decision in February by an Air Force lieutenant to overturn – without explanation -- the sexual-assault conviction of a fighter pilot.
Goodyear's new digs
Goodyear is formally moving into its new global headquarters in east Akron today. About 2,000 people are now working in the nearly 640,000 complex south of Interstate 76.
Goodyear's old headquarters north of the interstate is being redeveloped into apartments, retail and a boutique hotel.