Loading...


Courts and Crime



Thursday, May 9, 2013




Cleveland's mayor urges officials not to leak information on the abduction case




Frank Jackson warns leaks to the media could jeopardize the case against Ariel Castro


by WKSU's KEVIN NIEDERMIER


Reporter
Kevin Niedermier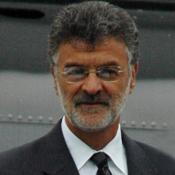 Mayor Frank Jackson says leaks could jeopardize the investigation and women's fragile state.
Courtesy of File photo
Download (WKSU Only)
In The Region:
Cleveland Mayor Frank Jackson is concerned about city employees leaking information on the Ariel Castro abduction case, a violation of city policy. And today, he ordered all city employees not give information to the media or the public without official clearance.

Jackson says the order is out of concern for the three women who Castro allegedly held captive for a decade, and for their families. And he says leaks could jeopardize the criminal case against Castro,

Earlier today, the city issued a press release saying a police report involving one of the captives' escape on Monday was circulated without authorization. During a later press conference, Jackson would not talk about what information has been leaked, but says it must stop.
"To have information, some of which is correct, some of which is not correct, ... you have family members who are listening to this, you have victims who are listening to this; you have people forming opinions around stuff that is not necessarily accurate."

Jackson says information on the case will be made public when deemed appropriate, and anyone leaking information will be "dealt" with.

The mayor also says he appreciates the public outpouring of support for the women who escaped a decade of captivity this week. But he asks that well-wishers and the media respect the privacy of the victims and their families as they begin to heal.
---
---
---
Stories with Recent Comments