Loading...


Ohio



Monday, May 13, 2013




Bill targeting people who commit gun crimes is getting pushback




Research shows that a small percentage commit more than half of the violent crime in Ohio




by WKSU's STATEHOUSE BUREAU CHIEF KAREN KASLER



Reporter
Karen Kasler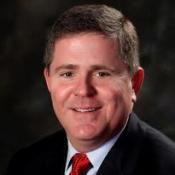 Sen. Jim Hughes of Columbus says tougher sentences will keep down violence, but others aren't so sure.
Download (WKSU Only)
In The Region:
A proposed law seeks to deal with the small percentage of people who -- research shows -- commit more than half of the violent crimes in Ohio.

Ohio Public Radio' Karen Kasler reports that what sounds to many like a great solution, is also starting to get some pushback.

What's being called the Violent Career Criminals Act would more than double the required sentence for using a gun during a crime if the offender has two or more violent felony convictions.

Supporters say data from 1974 to 2010 shows that people with two or more felonies on their records made up less than 1 percent of the population but committed 57 percent of violent crimes in Ohio. Sponsoring Republican Sen. Jim Hughes of Columbus says, in his experience in the Columbus and Franklin County prosecutors' offices, deterrence through mandatory sentencing requirements works. 

"It's amazing how the thugs and those type (of) people who commit these offenses against our citizens, how they understand the system. ... They know, 'Well, if I do this, how long am I going to be in for?' And they learn that really quickly."

Not necessarily
But the ACLU of Ohio says it's doubtful. Nick Worner says research shows mandatory minimum sentencing laws don't accomplish what's intended. 

"I think the biggest thing to ask is, 'Is it results based? Will it work?' And if you don't think it will work, as we don't, then there really isn't a way to justify it."

Prison officials say the proposed law could force the reopening of sections of the Toledo Correctional Institution and the Ohio State Penitentiary in Youngstown, which would also need to be reconfigured. And over the next 20 years, they would result in more than a thousand new beds and cost more than $880 million.

But Hughes says those estimates don't take into account the inmates who would be moved out of the system through reforms in sentencing for lower-level crimes. And he says the cost to communities would be lowered if the same people aren't constantly cycling through the system. 

"In addition, ... we're supposed to protect our people, I mean the citizens, from these types of people. And what I think we need to do is redefine some money to make sure we go here because these are the worst of the worst. They're committing the crime."

A spokesperson says the Department of Rehabilitation and Correction will work with the bill's sponsors during the process.
---
---
---
Stories with Recent Comments