Loading...


Courts and Crime



Monday, May 13, 2013




Healing begins on Seymour Avenue




On Mother's Day, a Cleveland neighborhood starts to act on the lessons of Gina DeJesus, Michelle Knight and Amanda Berry


by WKSU's KABIR BHATIA


Reporter
Kabir Bhatia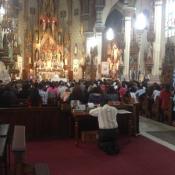 St. Michael the Archangel is just three blocks from the house where Michelle Knight, Gina DeJesus and Amanda Berry were allegedly held by Ariel Castro for a decade. The church's Spanish Mass was packed on Mother's Day.
Courtesy of K. Bhatia
Download (WKSU Only)
In The Region:
Nancy Ruiz had described the return of her daughter, Gina DeJesus, as the greatest Mother's Day gift. And both she and her husband, Felix DeJesus, had talked about the need for poor, working-class neighborhoods like theirs to band together to raise and protect children.
WKSU's Kabir Bhatia visited the near-west side of Cleveland on this Mother's Day to see how their message is playing out.
The Spanish-language Mass at St. Michael the Archangel was packed on Sunday. Weary after a week of media scrutiny, parishioners prayed for the freed women, and for their neighborhood to protect its own.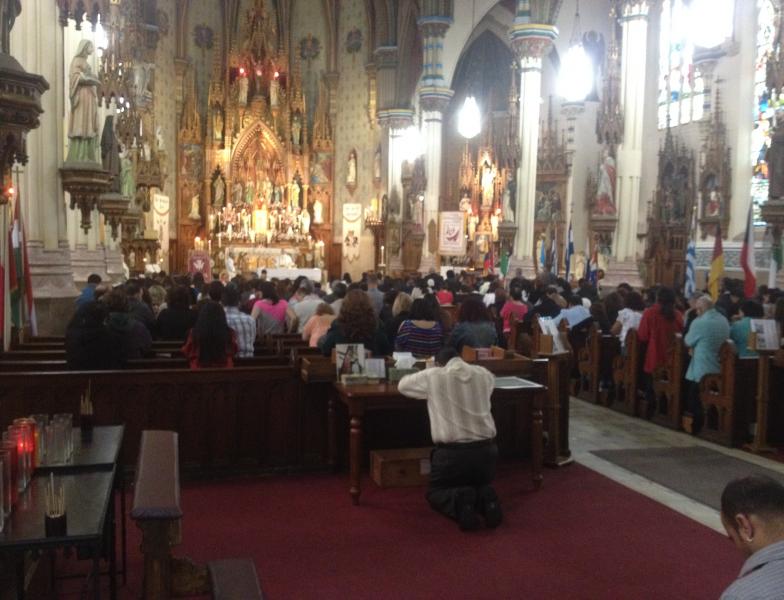 The church on Scranton Avenue is just three blocks from the house where Ariel Castro allegedly held three women hostage for a decade. The young women – Gina DeJesus, Amanda Berry and Michelle Knight -- have all returned home since their rescue a week ago.

Time to heal
On Sunday morning – Mother's Day—attorneys for the three asked well-wishers and the media to give them time to heal and reconnect with their families.

"There may be a time in the future when Ms. DeJesus, Ms. Berry and Ms. Knight are ready to tell their story. Let me make this very clear: that will not be while the criminal proceeding is pending, and it will not be until they tell us they are
ready to do so."

And overall, the media and crowds seem to be starting to give them that room.

A return to normalcy
Just a few cameramen remain perched on Seymour Avenue as police cars allow access to the block for residents. William Johnson used to live nearby, and was attending St. Michael's with his wife, who grew up in the largely Hispanic neighborhood. Like many in the past week,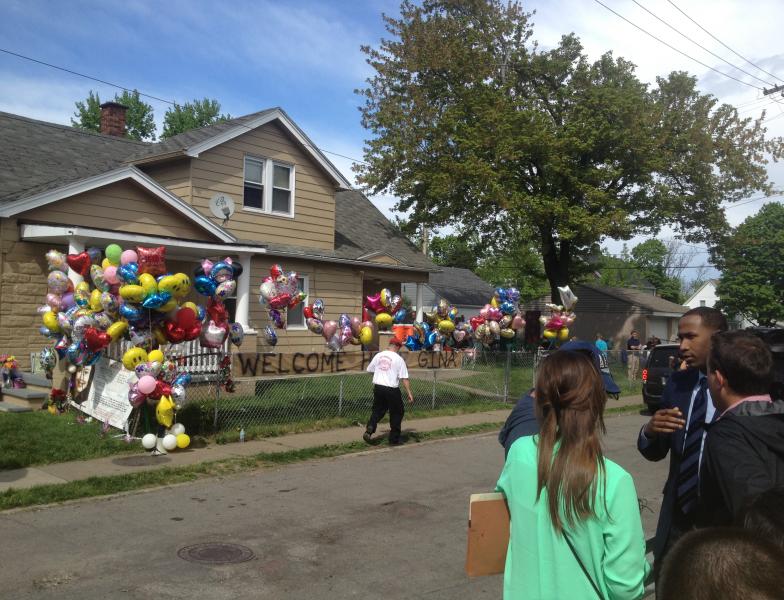 he's asking himself how three young women could go undetected for a decade.

"Nowadays, I just notice people are more into themselves and minding their own business," he says. "They're not as neighborly as they used to be. We have a lot of foreclosed homes in the city. And this is how things like this happen."

Prevention
Preventing this from happening again has been a topic of discussion in the neighborhood for the past week. Lillian
Lequay says she's doing her part.

"Now when I see something weird, I say, 'Oh, let me check that guy.' I think everybody has opened their eyes. In everybody's mind, they're more protective of their kids. I have a 17-year-old and I'm afraid for her to even step out of the house."

"If you see something, say something"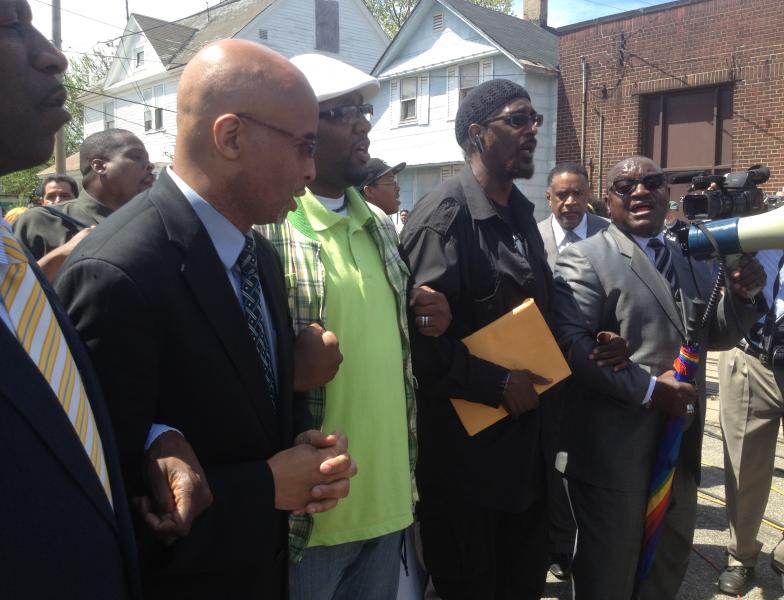 During a prayer vigil last week, community leaders like activist Khalid Samad urged residents to be more vigilant in the future.

"Let's continue to understand: if you see something, say something. It's not snitching. It's telling the story. It's reporting a crime."

Gina DeJesus, Amanda Berry and Michelle Knight were allegedly abducted by Ariel Castro when they were 14, 16 and 20-years-old. Castro has been charged with three counts of rape and four counts of kidnapping. One of the kidnapping charges applies to the now 6-year-old daughter he fathered with Amanda Berry. The Cuyahoga County prosecutor plans to file additional charges.
---
---
---
Stories with Recent Comments