This is his first season as a baseball team owner for 33 year old Ken Babby. The Washington, D.C., native bought the Aeros last October and has since signed a 25-year lease to keep the team in Akron.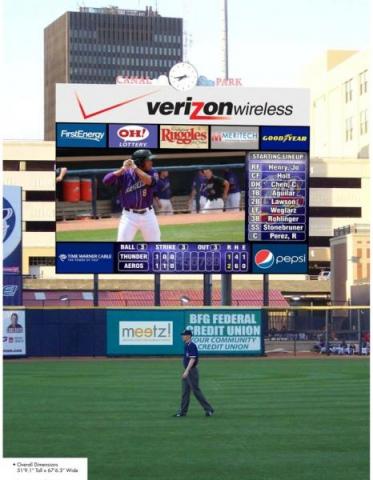 The team is the double-A minor leagues affiliate of the Cleveland Indians. It doesn't have to pay the players, but it does pay for travel and equipment and to maintain the stadium. Babby has invested $3.5 million into the 1997 Canal Park building, among other things, the largest video scoreboard in minor league baseball.
"We're not making money certainly in the first year or two of this; it's all about investment at this point. Minor League baseball teams in the right markets and right dynamics do make money.
"It's not a business where people get rich per se, but it's a meaningful business and it's one that has an important role in the community."
Babby talks much more about the fan experience in the park than about play on the field. He plans to show four outdoor movies this summer.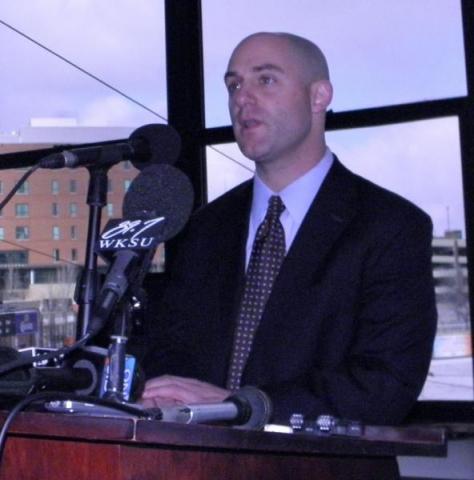 "There's a great opportunity to do something downtown, to get people in the park who may not be baseball fans but want to experience being outside in the summer and take in a movie on a 68-foot HD screen. So we'll have four movie night this summer. "

Babby says the team plans to open a new ground-level restaurant at the stadium, which would be accessible to Main Street and be open for business lunches during the workweek.