It may not be noticeable, but every year federal money is sent to Ohio to help underwrite research at area universities.

The largest funder for research at the University of Akron, for example, is the Department of Defense, followed by the National Science Foundation, Department of Health and Human Services, and the Department of Transportation.

But the vice president of research at the school, George Newkome, recently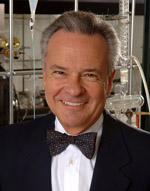 told the board of trustees that the federal sequester cuts are squeezing that source of income this year. Newkome says he'll need a month or two before he can tell how various federal agencies handle sequestration.
"When it went into effect, many of the agencies had already started to cut back because they knew it was coming," Newkome says. "So we're now starting to feel that. I think all the universities in the United States are going through the same thing we are."

Beyond defense

Kent State President Lester Lefton expects cuts from the National Science Foundation and National Institutes of Health.
"We haven't lost any money today, but the question is: What are we going to lose in the future because there's a smaller pool of money to go around."
The sequester calls for $85 billion in cuts by September. The vice president of research at Case Western Reserve University, Robert Miller, says every agency will take a different approach to cutbacks. And Case's biggest funder, the National Institutes of Health, is made up of various institutes -- each of which could take a different approach.
The impact
Case has as much as $380 million in research programs. Miller says they could lose $10 million this year. It sounds like a small part, but he says it could accumulate if sequestration cuts remain in place for a few years.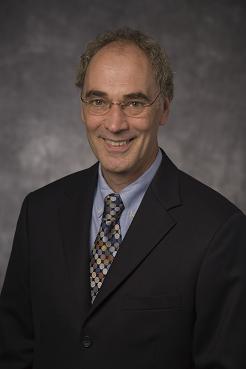 "The overall federal research – NIH, NSF, NASA, the Department of Defense and other federal agencies is absolutely critical. It is the major supporter of research at our institution."
At Akron, Newkome says the university has as much as $50 million in requests for research funding.
"It's our bread and butter. The engineering sciences, polymer science and polymer engineering are funded predominantly off of federal support."
Why federal support?
Miller, who oversees research on cerebral palsy and multiple sclerosis says federal money for university research has made crucial differences.
"We all now use cell phones and GPS. That all came out of university research. The fact that life expectancy is higher than it's ever been for a majority of people is because of our ability to detect and treat a variety of ailments."
At Kent, Lefton says the sequester is affecting the school in a different way. He says it is causing significant cuts in the federal Trio and Upward Bound organizations -- programs that help disadvantaged high school students prepare for a college education.