Loading...



From WKYC.COM / TV 3
Get the latest school closings and delays


Funding for WKSU is made possible in part through support from the following businesses and organizations.
---
For more information on how your company or organization can support WKSU, download the WKSU Media Kit.

(WKSU Media Kit


)
---

Economy and Business



Friday, May 17, 2013




World Series of Poker comes to Cleveland




Horseshoe Casino Cleveland is to host tournament in 2014




Story by

LYNDSEY SCHLEY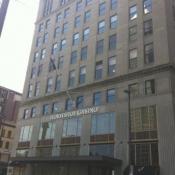 Horseshoe Casino Cleveland will host in World Series of Poker in 2014.
Courtesy of Kevin Niedermier
Download (WKSU Only)
In The Region:
Cleveland's Horseshoe Casino will host the World Series of Poker in 2014, but first organizers have to find space to hold hundreds of players competing for $10 million in prizes.
In an interview with the Plain Dealer, Horseshoe General Manager Marcus Glover said the casino may rearrange gaming space or expand onto upper floors of the Higbee Building as its gaming license allows.
Organizers say the event could bring 3,000 spectators to Cleveland.
Horseshoe Casino Cincinnati also will host a stop on the World Series of Poker this September.
Page Options

Print this page

E-Mail this page / Send mp3

Share on Facebook
---
---
Stories with Recent Comments