Loading...


Sports



Monday, May 20, 2013




Cleveland Marathon runners are still thinking of Boston




The first major race since last month's bombing includes big crowds, higher security and a strong consciousness of what happened a month ago.


by WKSU's KABIR BHATIA


Reporter
Kabir Bhatia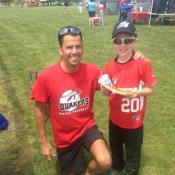 Rob Maurer and son, Drew, had a long car ride back after the Boston Marathon, discussing the events unfolding after the finish-line bombing
Courtesy of K. Bhatia
Download (WKSU Only)
In The Region:
The 36th running of the Cleveland Marathon went off without a hitch, but many runners were still thinking back to the Boston Marathon bombings of a month ago. WKSU's Kabir Bhatia reports.
Tightened security – including police dogs and more uniformed officers -- greeted about 22,000 participants, plus 26.2 miles of streets lined with supporters Sunday. And many of the runners, like 58-year-old James "Spudd" Sasak of Cleveland, carried Boston in their hearts. Despite recent knee surgery, he was determined to complete a half-marathon.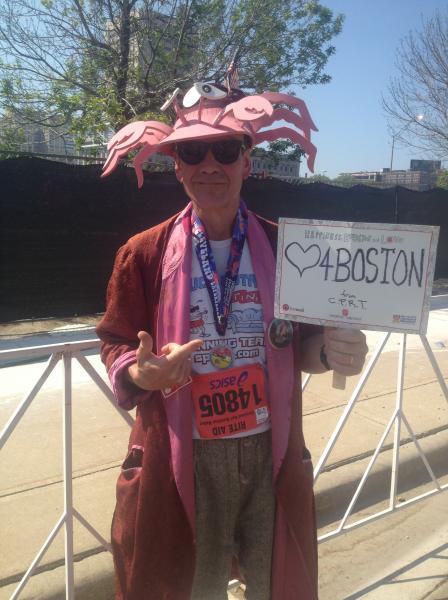 "The hell they went through is just unimaginable. The small boy who was killed is the son of one our fraternity brothers. It was very important for me today to come out and show my love for Boston."

Back in Boston
On Sunday, April 14, the City of Boston was hosting thousands of people in town for the next day's marathon. Rob Maurer of New Philadelphia was there, participating for the seventh time.

"It's a state holiday where everybody gets the day off. The Red Sox are playing at home and the Celtics are usually in the playoffs and the marathon is going on. And I think they're probably celebrating spring."

Maurer lost one of his running gloves at Sunday's Red Sox game, and had to run to CVS that night to get a replacement – the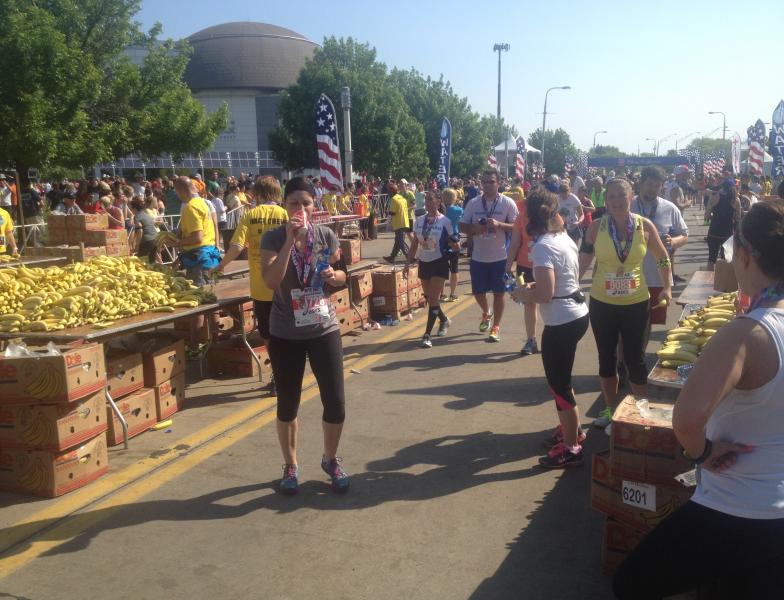 same CVS outside of which two bombs would go off the next afternoon, killing three people and injuring hundreds. By the time that happened, Maurer had finished and returned to his hotel room.

"I get a text from someone asking 'Are you OK?' I said, 'I'm fine. Nothing different than any other marathon I've run. A little sore.'"

A few more texts and he found out what had actually happened just two blocks away. Listening to radio coverage during the long drive back to New Philadelphia, he also had plenty of time to explain to his 10-year-old son what had happened.

"'Dad, what's a terrorist?' I tried to explain, 'It's not a nice person.' 'Dad, why would anyone want to hurt someone?' So I had a lot of tough questions from him. But I'm so glad I was in the car with him so he could ask."

Race morning
On Cleveland's race morning yesterday, the memories of Boston were still with Maurer as he started his fourth running of the marathon.

"The first mile's up over a bridge, and the second mile's downhill. And once I got going, it became more about the race until the end, when I saw the 26-mile marker."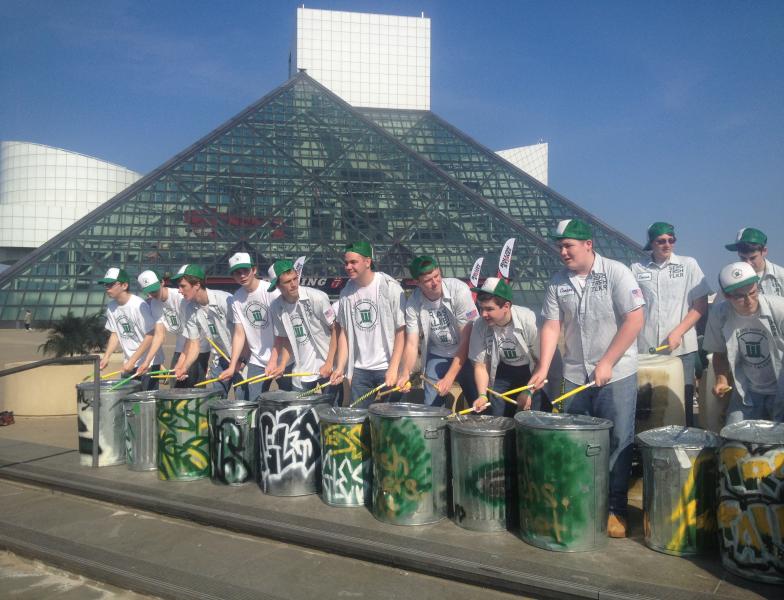 Then, he said, Boston came back to him.

Other runners, like Marisa Gagliardi, went specifically because of Boston. She was on the "Walk for Boston" team.

"We were very touched by what happened in Boston, and we definitely wanted to show our support for all the victims out there."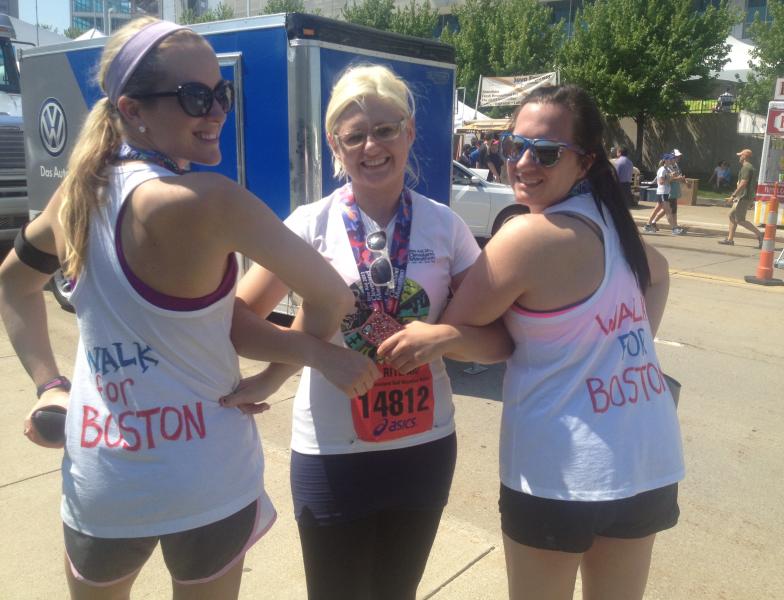 New interest
That support has led to a surge of new interest in the 117-year-old event, according to Rob Maurer.

"Runners are a different breed anyway – it's just going to fire up more runners. I just saw on the news that the number-one Google search is 'How to qualify for Boston.' My guess is it's going to be much tougher to get in."

Boston Marathon officials have already announced that anyone who did not complete the race this year will automatically qualify next year. And Cleveland Marathon organizers say executives from races around the country will probably meet this summer to look at the security needs of marathons in the future.

The Kenyans who won this year's Cleveland race are Philemon Terer, Sarah Kiptoo.
---
---
---
Stories with Recent Comments