Loading...


Government and Politics



Monday, May 20, 2013




Akron police report helps hacking victims




Hacking victims can use the report to freeze accounts after Turkish hackers, linked to Anonymous, post information online




Story by

LYNDSEY SCHLEY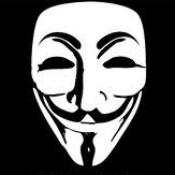 The hackers were part of the activist group Anonymous, who are known for wearing Guy Fawkes masks at demonstrations.
Courtesy of Jorjum, Wiki Creative Commons
Download (WKSU Only)
In The Region:
The city of Akron released a police report today to help victims of a cyber-attack last week on the city's website.
Thirty-five thousand Akron residents whose personal information, including Social Security numbers and addresses, was posted online can use the report to request free credit freezes.
The attack was launched by Turkish hackers, and the Beacon Journal reports the Turkish Ajan is part of the online activist group Anonymous' Operation USA, which targets U.S. government websites.
The city of Akron is sending letters to all of the affected individuals and has already contacted some people by email or mail.

Akron residents can call 3-1-1 or 330-375-2311 on a mobile phone or the City's income tax office at 330-375-2290 to find out whether their information was compromised.

The city of Akron is also suggesting these resources for victims to protect their credit:
The Identity Theft Resource Center, a nonprofit agency in San Diego, offers free victim assistance at 888-400-5530 or online at www.idtheftcenter.org.
The Ohio Attorney General's Consumer Identity Theft Unit can assist consumers after they have been ID theft victims by helping them straighten out accounts. Also, the office can provide a self-help assistance guide. A police report must be filed. Call 800-282-0515 or go online to www.ohioattorneygeneral.gov.
Your Homeowner's Insurance may include ID theft coverage. If not, you may be able to add that coverage.
They also suggest victims contact one of these credit report services to freeze their credit.

Equifax: 800-685-1111 (Option 3), Equifax Security Freeze, P.O. Box 105788, Atlanta, GA 30348 or www.equifax.com
Experian: 888-EXPERIAN (888-397-3742), Experian Security Freeze, P.O. Box 9554, Allen TX 75013 or www.experian.com
TransUnion: 888-909-8872, TransUnion, Fraud Victim Assistance Department, P.O. Box 6790, Fullerton, CA 92834 or www.transunion.com
---
---
Stories with Recent Comments