About ten days ago, the Ohio Division of Wildlife's Magee Marsh was wrapping up a festival called The Biggest Week in American Birding. And that may not be an exaggeration. Birders know two important migratory songbird funnels are Magee Marsh on the southern shore of Lake Erie and Pelee Point on the northern shore. Sue Evanoff of Massillon says "this whole area is full of birds this time of year. If you're a birder, it's the place to be."


In May, Oak Harbor, Ohio is home to as many as 36 species of warblers. Noted birder
Kenn Kaufman once speculated in Birding Magazine that more photographs of warblers are taken at Magee Marsh each May than in the rest of the country combined.
The marsh is part of the Great Black Swamp that once covered an area the size of Connecticut. That land was drained by European settlers in the 1800's. Perhaps the birds still collectively remember the giant swamp when they journey back here from South America each year. Now Magee Marsh Wildlife Area is surrounded by the Ottowa National Wildlife Refuge.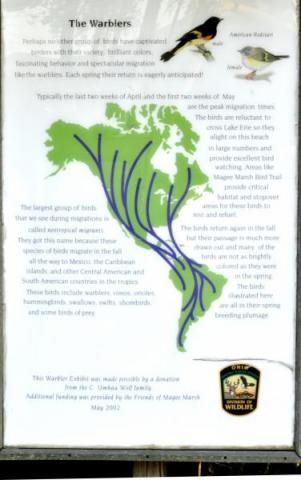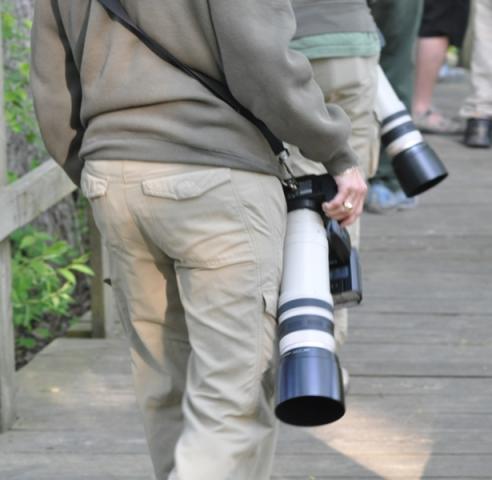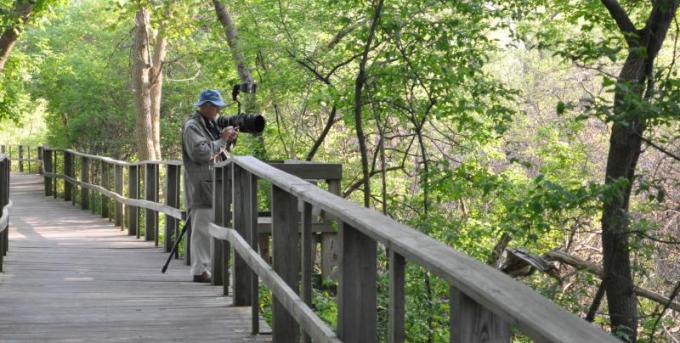 On the Magee Marsh boardwalk Saturday we talked to birders from Milwaukee, Massillon, Columbus, North Ridgeville, Toledo, and Indianapolis. John Lennon of Columbus said Magee Marsh is like Christmas for him. "This is a treasure. This is probably, to me, the primary nature center of the state if not the Midwest."
Jeff Canada of Indianapolis goes further, "this marsh brings people from all over the world, some of the best birding locations in the world."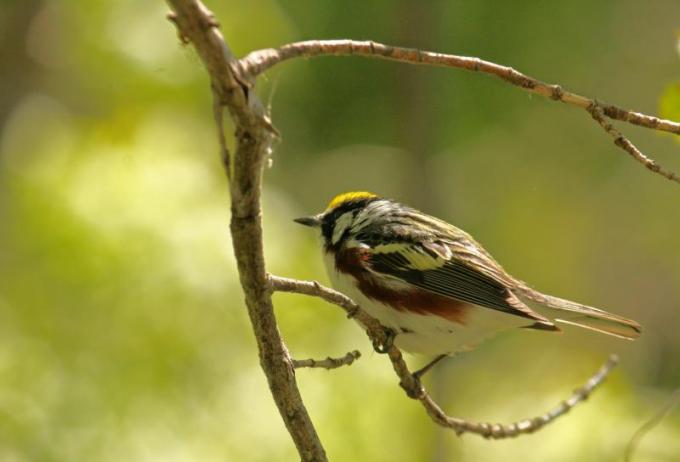 Bowling Green professor Philip Xie studied the economic impact of Magee Marsh and five other birding spots in Ohio and determined that they generated $26 million from tourists and created 283 jobs in 2011.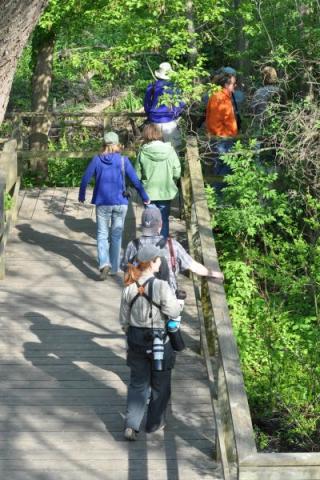 In the spring, especially May, the birds stop at the marsh to rest and refuel before they make the long flight over Lake Erie to Canada.
While all of May is a peak month at the marsh, the birds will return here from Canada in fall.