Loading...


Environment



Monday, May 27, 2013




Akron's push for food-labeling part of a national movement




Weekend "March Against Monsanto" was one of dozens of international events calling for more awareness of foods produced from genetically engineered seeds


by WKSU's KABIR BHATIA


Reporter
Kabir Bhatia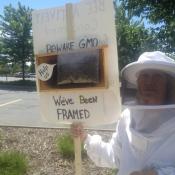 Carolyn Rames, a beekeeper from Richfield, shows bees that she says were killed by pesticides on plants... pesiticides from which genetically engineered plants can be immune
Courtesy of K. Bhatia
Download (WKSU Only)
In The Region:
Millions of protestors worldwide rallied to increase awareness of food produced from genetically modified seed over the weekend, several hundred of them protested in Northeast Ohio. WKSU's Kabir Bhatia reports.

About 500 people set out from downtown Akron toward Highland Square, with signs reading "GMOs Cause Cancer" and "March Against Monsanto."

GMOs are "genetically modified organisms," the common name for seeds that have been genetically engineered by companies like Monsanto to be more robust or nutritious. But protestors like Jessica Venditti, a mom of two, says she's seen health problems as the more likely outcome from eating foods produced by these seeds.

"When you control with a diet that takes out additives, artificial food coloring, GMOs, herbicides, pesticides, all of these illnesses -- ADHD, autism, chronic fatigue, fibromyalgia -- do better."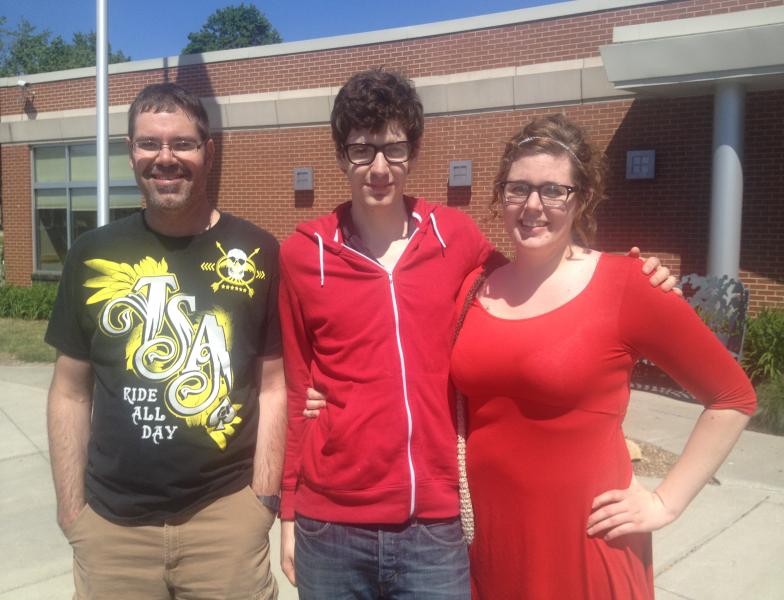 Just want transparency
But many of the participants I spoke with say banning GMOs is not the goal. Caitlin Murray is a sophomore biochem major at Malone University, and says she just wants foods labeled that contain the technology.

"They should be transparent with what they're giving us," she says. "That way we can make a choice whether we want to buy GMOs. Obviously, not everyone is not going to make the choice not to buy it."

The Senate voted against that idea last week by squashing a measure 71-27 that would have let states decide if they want to require labeling. Opponents say the measure would have proven confusing for consumers.

Following an international lead
Julie Costell, chef-owner of Ms. Julie's Kitchen in Akron, points out that SHE labels all of her food.

"I don't think it's all that much to ask. They're labeling in other countries," she says. "If you're so proud of it, stick a label on it. A step further is to get people to buy locally grown or grow their own. Then you know for sure. You can use your own seeds and grow your own food year-after-year. Nobody's in control of your food supply, and then nobody's in control of your health."

Growing organically
Growing organically is something Dean McIlvaine has been doing for over a quarter-century on his farm in West Salem. He gets along well with his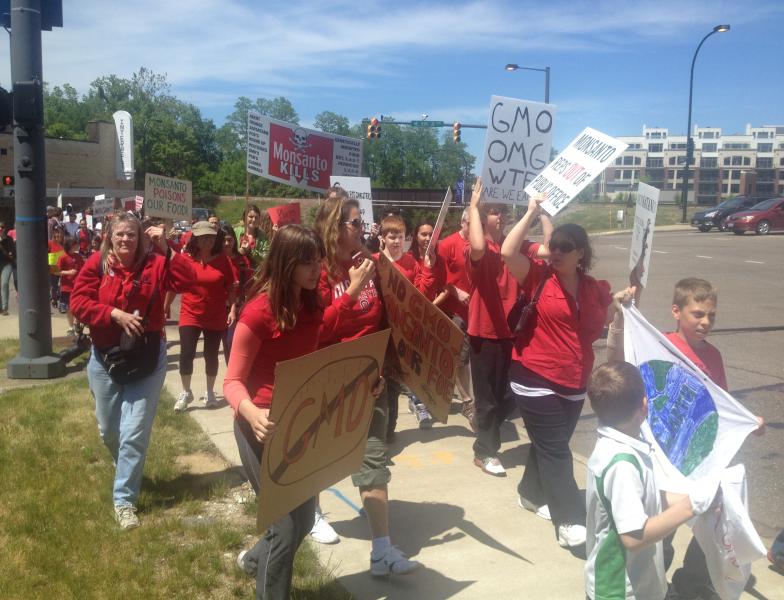 neighbors, many of whom use GMOs, and he understands that it's a matter of economic survival.

"All they have to do is plant and spray and harvest their grains. They don't have to do the tillage we have to for soil preparation. And they don't do the cultivation for weed control; they let the chemicals do the work."

The FDA has said GMO technology is safe, and it's used in growing most U.S. corn and soybean. Monsanto has argued that genetic engineering improves crop yields. The worldwide protest against GMO's was organized by a 31-year-old California mother of two, Tami Canal, through a Facebook campaign.


---
---
---
Stories with Recent Comments