Loading...


Ohio



Monday, May 27, 2013




State agency asks colleges to stem number of young compulsive gamblers




And Youngstown racino gets financing from port authority


by WKSU's KABIR BHATIA


Reporter
Kabir Bhatia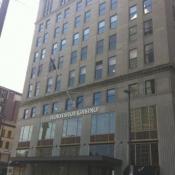 The Ohio Casino Control Commission says players under 30 make up a quarter of the people voluntarily banning themselves from the state's casinos due to compulsive gambling
Courtesy of Kevin Niedermier
Download (WKSU Only)
In The Region:
A state agency wants to enlist colleges to stem the growing number of young people identified as having a gambling problem. The news comes as another state agency plans to help with financing for the Youngstown racino. WKSU's Kabir Bhatia reports.
The Ohio Casino Control Commission says the number of players under 30 voluntarily banning themselves from Ohio's new casinos is growing.
It says younger players represent a fourth of the 365 names on a voluntary exclusion list.

The Department of Alcohol and Drug Addiction Services hopes prevention and treatment for compulsive gambling addiction can be improved at universities and colleges. At an Ohio State University conference last month, some counselors said they hadn't detected widespread addiction at their schools. The school is about 10 miles from the Columbus Hollywood Casino.

And about 10 miles from Youngstown State, ground was broken this spring for a new racino, one of seven planned in Ohio. The Western Reserve Port Authority has pledged $60 million in financing toward the $125 million project, slated to open next year.

Port Authority board president Scott Lynn says the financing will showcase his agency's ability to spur economic growth in the Mahoning Valley.
---
---
---
Stories with Recent Comments