Loading...


Ohio



Tuesday, May 28, 2013




The Ohio Senate budget: spider monkeys, tuition and voting, and Medicaid




Parts of the Ohio Senate's version of the budget are becoming clear, but school funding, taxes and Medicaid are not




by WKSU's STATEHOUSE CORRESPONDENT JO INGLES



Reporter
Jo Ingles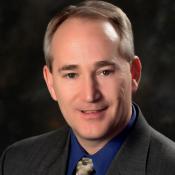 Senate President Keith Faber says the budget timeframe is too tight for Medicaid expansion.
Download (WKSU Only)
In The Region:
Ohio senators are making some major changes to the House-passed two-year budget, including dropping a controversial plan that would affect college-student voting. Their version of the budget also removes spider monkeys from the list of exotic animals regulated by the state. But Gov. Kasich's plan to expand Medicaid, which the House removed, has not been added back into the Senate plan. Senate President Keith Faber says there's a good reason why.
"We've had great work groups going on in the Senate on a bipartisan basis with Sens. Cafaro and Burke leading that effort and they are making good progress. A lot of good ideas are coming forward. But again, constraining that within this limited time period of the budget just seemed to be artificial.
The senators continue to work behind closed doors on the school-funding piece of the budget. The changes to the Senate plan include stripping out the 7 percent personal-income tax break that was included in the House version. But the Senate proposal includes a one point four billion dollar tax cut for small businesses.
---
---
---
Stories with Recent Comments