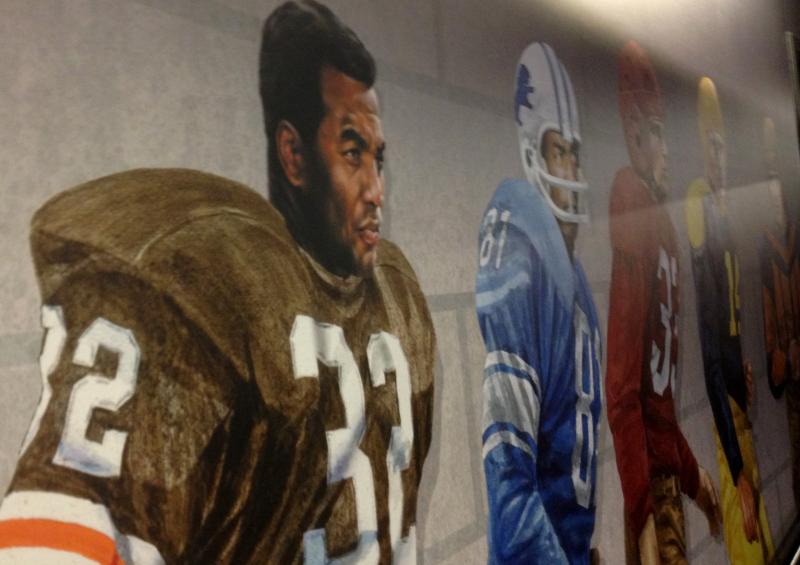 Jim Brown was a team adviser under former Browns owner Randy Lerner. But in 2010, then team president, Mike Holmgren, abruptly released Brown, a move that rankled Brown as well as his many fans. But, the 77-year-old Brown says he has no hard feelings.

"I have a great respect for this city and for the way the fans have treated me through my many ups and downs here. And, I would just like to say I like the new ownership, I respect it, and I will stand by the new ownership come hell or high water."
Pilot Flying J troubles are no issue
Team owner Jimmy Haslam is working through lawsuits against -- and an FBI investigation of -- his truck stop company over an allegedly dishonest fuel-rebate program. That's an issue new team employee Brown says he doesn't worry about because he trusts and respects Haslam. Haslam says he's always been a fan of Jim Brown, who played for the Browns from 1957 to 1965, the last year the team won a championship. He says he first approached Brown last fall about returning to the fold.
Jim Brown's playing career: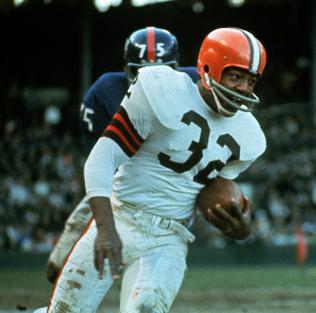 Class of 1971
Fullback >>> 6-2, 232
(Syracuse)
1957-1965 Cleveland Browns
James Nathaniel Brown ... Syracuse All-American, 1956 ... Browns' No. 1 draft pick, 1957 ... Awesome runner, led NFL rushers eight years ... All-NFL eight of nine years ... NFL's Most Valuable Player, 1957, 1958, 1965 ... Rookie of the Year, 1957 ... Played in nine straight Pro Bowls ... Career marks: 12,312 yards rushing, 262 receptions, 15,459 combined net yards, 756 points scored ... Born February 17, 1936, in St. Simons, Georgia.

Source: Pro Football Hall of Fame
Haslam says Brown will have many duties
"His title is 'special advisor,' and he'll be active on several fronts," says Haslam. "He'll be active in the community because that's where his heart is, and he'll be active with our fan base because No. 32 is the most famous Cleveland Brown of all time. It's a thrill for me to be up here with him. He's still very intimidating, but I think I could outrun him, but wouldn't want to be in close corners with him."
In 1965, Brown retired from football to pursue a movie career, which now includes appearances more than 40 films. In 1988, he founded Amer-I-Can, a program that works with young people, gang members and prison inmates. Brown says his involvement in that program gives him credibility with younger NFL players, many of whom get into trouble because they don't have fathers or other adults to look up to.
Brown hopes to keep younger player out of trouble
"Player engagement is where I'll be most of the time because I think the road to a championship is through your players. Their attitudes and health are important. And I'll be giving them suggestions and advise on handling their money because bankruptcy is a big problem in the league right now."
Brown also hopes to meet with new head coach Rob Chudzinski to see what kind of help he might need to put a winning team on the field. Meanwhile, Brown says he'll do whatever the team asks him to do.