Loading...


People



Thursday, May 30, 2013




Cleveland hosts a national gathering on ways to curb urban violence




Religious leaders gather to discuss gang violence, the role of churches and more


by WKSU's KABIR BHATIA


Reporter
Kabir Bhatia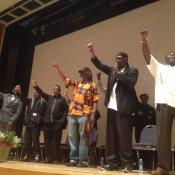 Rashad Byrdsong (right) and Bishop Tony Minor (center) say rites of passage and community outreach are two ways to stem the tide of urban violence
Courtesy of K. Bhatia
Download (WKSU Only)
In The Region:
Religious leaders and community organizers from around the country are at Cleveland State University this weekend, looking for solutions to urban violence throughout world.
The International Urban Peace, Justice and Empowerment Summit kicked off four days of dialogue on issues ranging from gun violence to the role of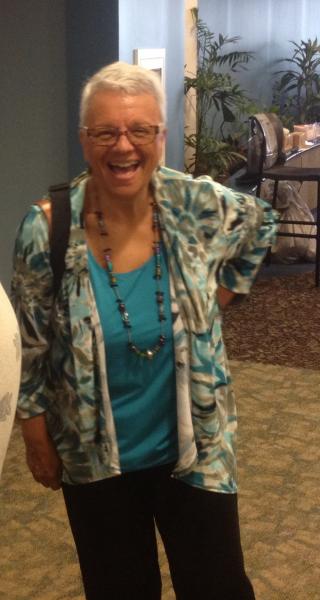 churches in urban community outreach. The Rev. Bernice Powell-Jackson is president of the World Council of Churches, and says the problem has many aspects.

"There are young people who don't know who they are or their history," she says. "Guns are too available in our community. There are gangs that prey upon young people."

More outreach
Powell-Jackson says one solution is more outreach from churches. Bishop Tony Minor, executive director of the United Pastors in Mission, knows that can be problematic with young people. He says churches in Cleveland are doing well addressing emergency needs with food and clothing programs,

"But there's a need for people to go beyond that. (To) get into people's homes. (To) talk to them and be more concerned about engaging people in transformative ways. Young people need to bring their talents into the church (and) the church needs to be open to bringing new and younger people into their work."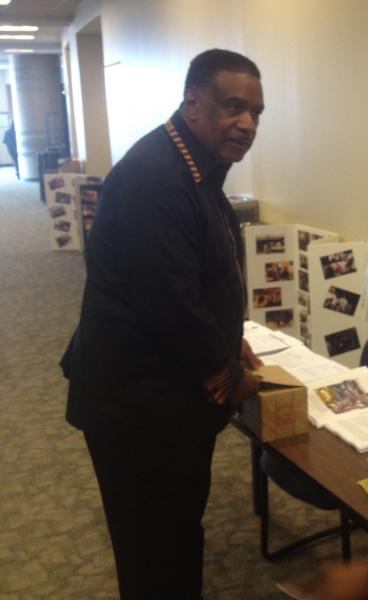 Rites of passage
Minor says rites of passage are one way churches can reach out to young people – especially young men. Rashad Byrdsong of the Pittsburgh-based Community Empowerment Association explains.

"You take young men and put them through a developmental process to learn (what) their social role is – the 'do's' and 'don'ts' in life. Being respectful of adults. What to achieve in school.
"We also do a lot of cultural type things where young people can get a greater understanding of their culture and their history, develop a sense of pride and self-respect for who they are."

Back into the community
Byrdsong and others -- like Bishop Minor -- aren't sure what will emerge from this weekend's dialogue.

"I don't think coming out of this is some comprehensive plan that's going to save the world. But I think that people are going to be inspired to go back and do the work in the areas that they come from. Multiple approaches, multiple paradigms that people will walk away with. And if we're doing that, then I think the time we've put in is certainly valuable."

The International Urban Peace, Justice and Empowerment Summit is free and open to the public, running at Cleveland State and nearby venues through Sunday.
---
---
---
Stories with Recent Comments