Loading...


Education



Sunday, June 2, 2013




Akron schools are concerned about voucher expansion




Provision in state budget would make them available to all kindergarteners, not just those who would have headed to under-performing schools


by WKSU's KABIR BHATIA


Reporter
Kabir Bhatia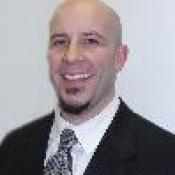 Akron School Board President Jason Haas says the district will have competition from both charter schools and, if the voucher expansion goes through, private and religious schools
Courtesy of APS
Download (WKSU Only)
In The Region:
The state Senate is preparing to vote on a new two-year budget Tuesday. And at least one Northeast Ohio school district is concerned over a proposed expansion of the state's school-voucher program. WKSU's Kabir Bhatia reports.
Parents of kindergarteners can use vouchers to attend private and religious schools if a child would be entering a school that has not performed well. But the Senate proposal opens up vouchers to any parent who requests one.

Akron School Board President Jason Haas says that will impact not only the public district's budget, but could overcrowd the private schools. "There would be competition for seats. And those seats would get scarce."

And he says Akron schools already have competition for students and dollars from charter schools.

"The fear ... is that because charter enrollment is also no-fault -- a parent can choose at any time to enroll in a charter school -- that giving the vouchers to other families would be also widely used."

Senate Republicans have said their budget would increase school funding by more than $700 million over the current budget. Akron stands to get 10.5 percent more funding over the next two school years, but some of that would go to charter schools and vouchers under the proposal.
---
---
---
Stories with Recent Comments