Loading...


Education



Monday, June 3, 2013




Chardon continues its healing with help from Gov. Kasich




High school commencement remembers the three students killed and pledged to learn and move forward


by WKSU's KABIR BHATIA


Reporter
Kabir Bhatia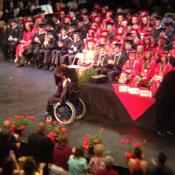 Gov. Kasich spontaneously remained on stage to shake hands with the graduates, and even gave Nick Walczak, a survivor of last year's shooting, a hug
Courtesy of K. Bhatia
Download (WKSU Only)
In The Region:
The three students killed in last year's shooting at Chardon High School would have graduated over the weekend. Gov. John Kasich gave the school's commencement address this weekend, helping the community mark another milestone in its recovery. WKSU's Kabir Bhatia reports.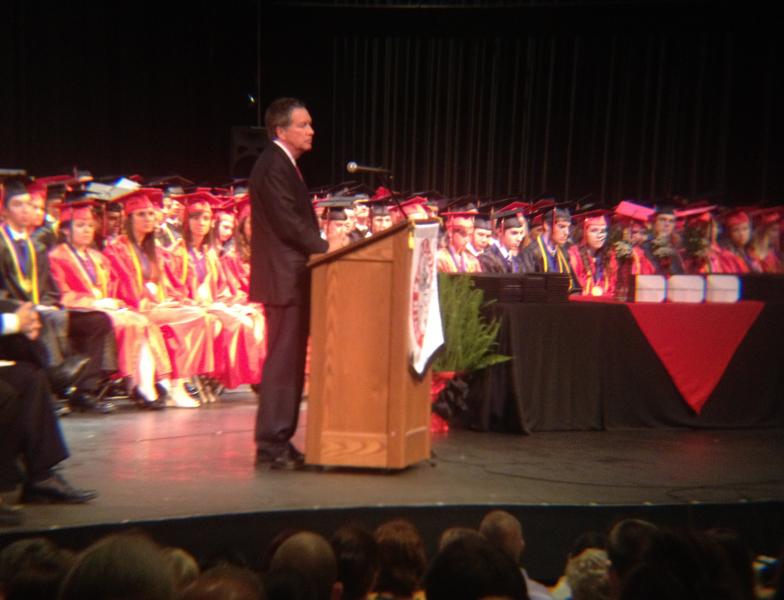 Like many high school graduations, the Chardon audience tried valiantly to confine its enthusiasm to the occasional cheer as hundreds of seniors crossed the stage. And they succeeded, until it came to Nick Walczak.

The young man, who uses a wheelchair after being injured in the shooting last year, accepted his diploma and received a hug and handshake from Gov. Kasich.

In his only commencement address this season, the governor credited faith for helping him through tragedies in his life -- such as the car accident in which his parents died. He said faith also has helped Chardon heal after last year's shooting.

"The toughest times in my life, graduates, have done more to contribute to my strength and my personal growth than all the good times. There is something about a struggle that makes us tougher, more compassionate and wiser. The sun -- sometimes it sets, but most of the time it rises."

Kasich attended prayer vigils in the days after the shooting, and parent Pat Lesticko appreciated the governor's words then and now.

"The power of prayer works wonders in life and it did here in Chardon. It gives me hope. Encouragement. That you can move forward like the governor said."

Lesticko added that this year's commencement is another milestone in Chardon's healing process. Graduating senior Sam Wilkes agrees.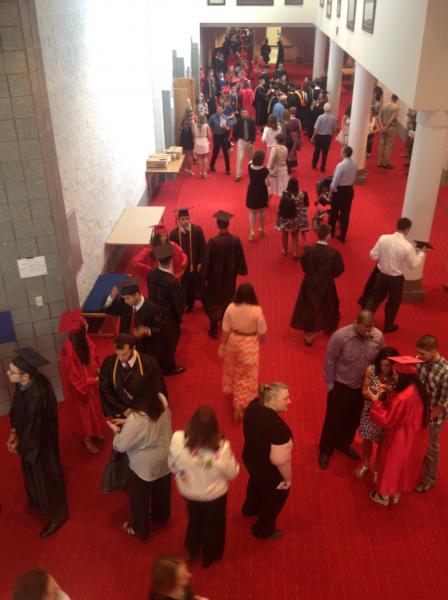 "I see Nick all the time, so it was great to see him graduate. It's tremendous that, after all he's been through, he still found a way to excel in school."

Demetrius Hewlin, Daniel Parmertor and Russell King Jr. were all killed in last February's shooting. They would have graduated this year, and each was remembered with a floral arrangement on stage. Their killer, T.J. Lane, has been sentenced to life in prison.
---
---
---
Stories with Recent Comments