Ohio Sen. Sherrod Brown has long maintained that the Chinese artificially keep the value of their currency low: Exchange rates make it cheaper for them to sell products in the U.S. and more expensive for U.S. manufacturers to sell there.
In his weekly conference call with reporters yesterday, the Democrat announced he's introducing a bill to use U.S. trade law to oversee currency exchange rates. He's tried it last year, and got nowhere with the House. But that, he notes, was an election year.
"This year's different because a whole lot of small businesses understand and talked to their House members about the importance of this legislation. I have no doubt that if this is brought to the House floor we'll get at least 250, probably 300 votes."
Brown has pounded primarily on China. But Ohio's other senator, Republican Rob Portman, says other countries have played games with currency, a point he raised in a Senate Finance Committee hearing yesterday with President Obama's nominee for trade representative, Michael Froman.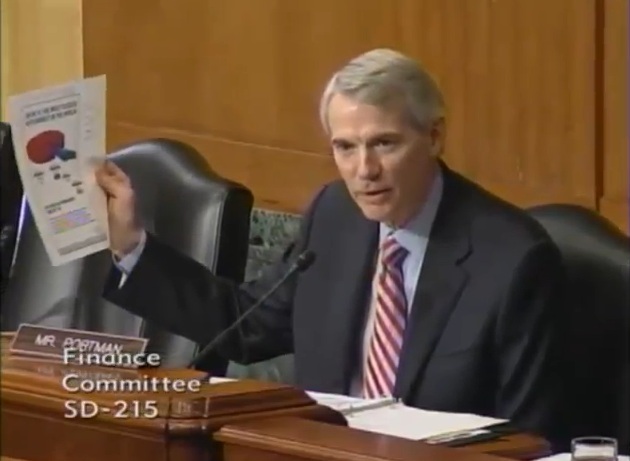 "The decision by the Japanese, as an example, to intervene in their currency and devalue their currency means that cars coming from Japan are less expensive than they would otherwise be. … For a $30,000 car, it would be a $6,000 difference in price."
Opponents of bills like Brown's say the Chinese have been improving their record and that such bills could spur a trade war. The U.S. trade deficit with China was $24 billion in April.