Loading...


Ohio



Monday, June 10, 2013




"Personhood" backers push to get abortion ban on the Ohio ballot this fall




Backers need near nearly 400,000 signatures to make it for this fall; putting it off to 2014 could complicate the governor's race


by WKSU's KABIR BHATIA


Reporter
Kabir Bhatia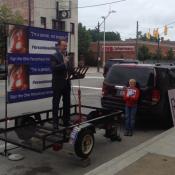 Dr. Patrick Johnson, director of Personhood Ohio, kicks off a drive to get 385,000 signatures by July 4 to get the anti-abortion measure on the ballot this fall.
Courtesy of KABIR BHATIA
Download (WKSU Only)
In The Region:
Backers of a measure to give a fertilized egg the same rights as a person in Ohio are collecting signatures to put the issue before voters. And as WKSU's Kabir Bhatia reports, whether that happens this fall -- or next -- could be crucial.
About 40 anti-abortion advocates turned out in front of an abortion clinic this weekend on Pearl Road.

They support Personhood Ohio, which defines life as beginning at conception. And they were rallying to try to boost the effort to get some 385,000 signatures needed by Independence Day to get the issue on this fall's ballot.

Personhood Director Dr. Patrick Johnson says the group may have to wait until next fall, but is ready to make its case in either election.

"The odds are stacked against us," he said. "So we're clearly the underdogs. And I like that. Because God shows himself strong on behalf of underdogs in Scripture; we read it all the time.

"So we're gonna keep working, keep gathering signatures until we can protect these children under state law."

The Heartbeat Bill and Personhood
Personhood Ohio is similar to the Heartbeat Bill, which Tom Niehaus – then president of the Ohio Senate -- kept from coming to a vote in that chamber last year. He said it would likely draw a challenge in the U.S. Supreme Court.

That's similar to what is happening in Arkansas, where a federal judge has temporarily blocked a law banning abortions after 12 weeks.

If Ohio passed the "personhood amendment," it would have the most restrictive anti-abortion law in the country. (Voters in Mississippi struck down a similar amendment in 2011.)

Kasich and Personhood
University of Akron political scientist Dave Cohen says complicating matters in Ohio is Gov. John Kasich's bid for reelection in 2014. Cohen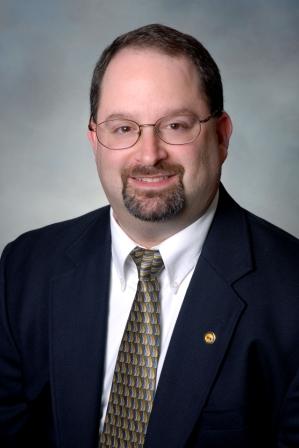 says sharing the ballot with one of the most wide-ranging anti-abortion measures in the nation is not something Kasich wants, just as he'd just-as-soon not deal with the aftermath of the hugely unpopular anti-union measure known as Senate Bill 5.

"Things are going fairly well and he wants to avoid any real controversial issues on the ballot that could possibly galvanize the opposition," Cohen says. "He does not want a replay of the disaster that was SB5."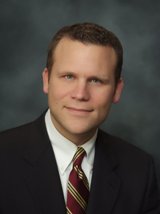 Right to Life and Personhood
Ohio Right to Life President Mike Gonidakis says passing pro-life legislation – whether voters do it or lawmakers – requires strategy. And he says his group's election activities won't change whether its a gubernatorial election or not.

"Our organization will transcend politics and our position will remain the same," says Gonidakis. "Of course, we have a political action committee and that will be re-engaged in 2014. But any ballot initiative has no bearing on our decision to be engaged with an issue or not."

Gonidakis says he's pleased by the governor's pro-life stance. Right to Life also favored Kasich's proposed expansion of Medicaid this year, though Republicans in both the House and Senate stripped it out of the budget bill.
---
---
---
Stories with Recent Comments