Loading...


Environment



Monday, June 10, 2013




Bills against drilling-waste dumping stalled, but backer remains hopeful




Bills created after Youngstown business dumped thousands of gallons of waste into Mahoning River




Story by

LYNDSEY SCHLEY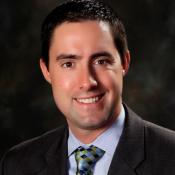 Ohio State Senator Frank LaRose says deliberate dumping should be treated differently than drilling waste spills.
Download (WKSU Only)
In The Region:
Two bills meant to toughen laws against illegal dumping of drilling waste have stalled in the Ohio legislature. The efforts began in February after Youngstown business owner Ben Lupo was charged with dumping thousands of gallons of waste into the Mahoning River. Officials maintain Lupo had a history of other violations yet maintained his license. State Sens. Joe Schiavoni of Boardman and Frank LaRose of Akron co-sponsored a bill to make deliberate dumping a felony and keep repeat offenders from getting state licenses. Lawmakers are debating whether to treat accidental spills the same way as deliberate dumping, a move LaRose opposes.
"We're not looking to penalize people that have a truck overturn and caused fluid released and it was completely an accident," LaRose says. "We're looking to go after those folks that would pull up next to a storm-sewer and open a valve and knowingly release these dangerous fluids into our waterways."
LaRose says the bill is on hold while lawmakers focus on the budget, but he hopes to get the bill moving again soon.
---
---
Stories with Recent Comments