Dressed in an orange jail-issued jumpsuit, Ariel Castro held his head down and didn't speak during his short court appearance. His attorney, Craig Weintraub says some of the 329 charges cannot be disputed, and Castro faces hundreds of years in prison.

But Weintraub says Castro needed to plead not guilty because that forces the Cuyahoga County prosecutor to seek conclusive evidence on the most severe of the charges: that Castro committed aggravated murder and could be put to death for allegedly terminating one of the women's pregnancies. Weintraub says if that evidence isn't found, prosecutors are less likely to go to trial.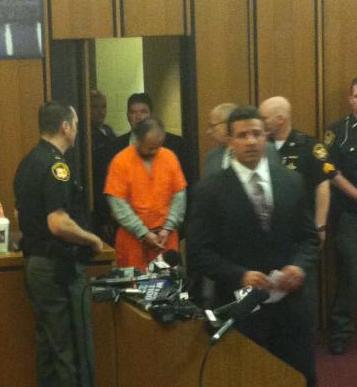 "We're hopeful we don't have to go down a road where the prosecutor continues to pursue aggravated murder charges and the death penalty if they are not warranted. By warranted, I mean, 'Can a conviction be supported beyond reasonable doubt with medical and forensic evidence?'"
The county prosecutor's office is not commenting on the case.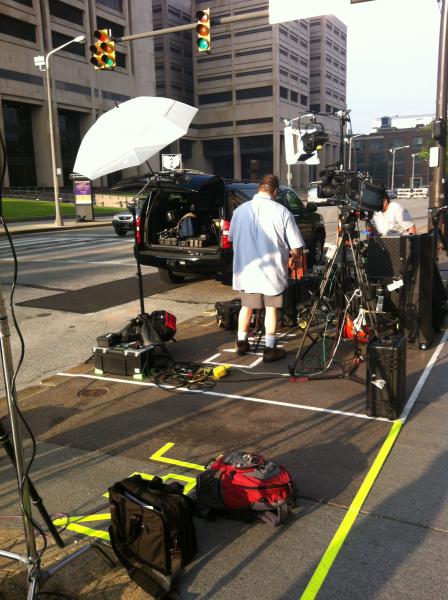 Weintraub says a trial including aggravated murder charges would put the victims and their families through added emotional stress. He also expects the judge to issue a gag order to help ensure a fair trial in the high-profile case. And, Weintraub hasn't ruled out asking for a change of venue.

Castro's next court appearance is scheduled for June 19th. Through their attorney, the three women rescued from Castro's house last month -- Amanda Berry, Gina DeJesus and Michelle Knight -- said the arraignment day was not easy for them, and they hope for a just and prompt resolution.