Lawmakers behind the bill say it will measure health outcomes, it will integrate workforce development to help people out of poverty, and it will control costs by requiring lawmakers and the governor to make sure Medicaid does not grow faster than certain benchmarks.
Republican Sen. Dave Burke of Marysville says it deals with a problem that the state has been wrestling with for three decades.
"Regardless of the Affordable Care Act or President Obama or whatever fear people have, ..., covering the working poor in the state of Ohio has been an issue for a long time, and it has not been affordable to do so," Burke says.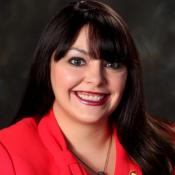 The bill's other sponsor is Democratic Sen. Capri Cafaro, from Hubbard, near Youngstown.
"This is a very important signal that we are working in a bipartisan, bicameral way toward serious reforms," Cafaro says. "And if we are going to take on new beneficiaries into the program, we want to make sure it's the best program available."
But no expansion
There, Cafaro hints at what the bill does not do. It does not expand Medicaid to some 300,000 low-income Ohioans. That is what Gov. John Kasich had wanted, and it would happen under a bill introduced in the House by Republican Rep. Barbara Sears of Sylvania.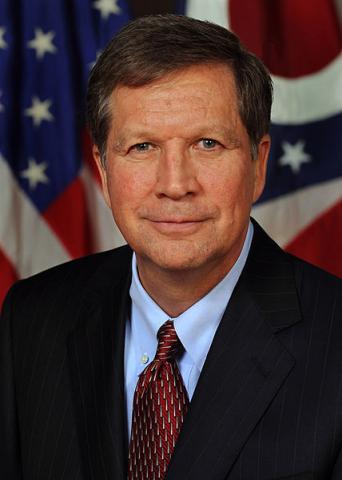 The bill that has no cosponsors, in part because there are serious concerns about Medicaid expansion among Republicans who dominate the Legislature. But a measure similar to it will be introduced in the House by Republican Ron Amstutz of Wooster and Democrat Vernon Sykes of Akron, the top names on the House Finance Committee.
Col Owens co-chairs Ohio Consumers for Health Coverage, a group that has been pushing for Medicaid expansion, and says it appears this is the Medicaid approach for now.
"It's a more complicated process than we would have preferred, but we understand that we are dealing here in a bipartisan world and with a very broad array of concerns," Owens says. "We're still hopeful that this can be done by June 30."
Time is critical
June 30 is a critical deadline, Owens says, because the state needs six months to get Medicaid expansion moving to capitalize on the billions of federal dollars that could come to Ohio.
"Every day that we don't do Medicaid expansion, we would be losing something like $1.4 million of federal money as we (would) delay beyond Jan.1" to implement, Owens says.
But Cafaro and Burke say the legislative process cannot be rushed.
"I certainly don't think we're going to lose," Cafaro says. "This is again a signal that we are working together towards a solution."
Owens and other activists continue to push for Medicaid expansion as a win for low-income Ohioans, for health care providers, for employers and the state's economy.
But a new report from the conservative think-tank Opportunity Ohio and a Florida-based group called the Foundation for Government Accountability, which is critical of Medicaid expansion, asks lawmakers to reject expansion because it says the system is rife with waste, fraud and abuse. It also argues the system does not help people get healthier and would ultimately cost the state billions. But a study by the Health Policy Institute released in April says not expanding Medicaid will cost the state, the health care system and hundreds of thousands of Ohioans.