Democratic Rep. Bob Hagan of Youngstown has long been a critic of fracking. But since it is happening in his district, he says, the state should capitalize on it. He has proposed a 7.5 percent tax on horizontal drilling, with the proceeds going mostly to counties affected by the drilling boom. He wants the money to hire more well inspectors and to go for conservation.

Taxing like the big states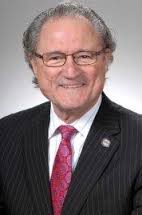 But Hagan also wants to create a fund that he says would be managed by a panel of professionals and cannot be touched by lawmakers until 2020, after which a portion can be used for economic development, education or other purposes.
"By designating a small percentage of severance tax revenue for a permanent trust fund, Ohio can create an economic legacy from our natural resources and provide funds critical of the survival of our state's economy long after our non-renewable resources are depleted," Hagan says.
Hagan says a 7.5 percent tax would bring Ohio in line with big drilling states such as Texas, Oklahoma and North Dakota, which he says have severance taxes ranging from 7 percent to 11.5 percent.

Bad for business
But it's unlikely Hagan's bill will go far. Republican Gov. John Kasich proposed a 4 percent severance tax only on big drillers and it was stripped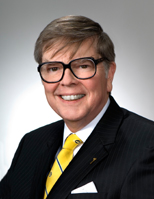 from both the House and Senate versions of the budget. Back in March, at a conference for Ohio's oil and gas industry, House Speaker Bill Batchelder explained Republicans' opposition to the tax.
"We certainly don't want to discourage people from coming here," Batchelder says. "Let's do everything we can to encourage people to come create jobs. And if we do that, then I think we're going to have a source of taxation at some point down the road that would be very helpful. But not now, I don't think."
Hagan says that's bad for Ohio
But Hagan says Ohio is losing billions of dollars that the state should be getting by right.
"The growing industry has to give us also the benefits, particularly in our state," Hagan says. "And it's troubling to me to say that we're standing in the way of a multi-billion dollar industry that has, up to this point, made multi-billion dollars at their benefit and not to ours."
Part of Hagan's bill echoes a recent attempt by Gov. Kasich to get his severance plan started again. Last week, Kasich had talked about dedicating a quarter of severance tax revenue for the counties where drillers are operating, since many of those counties had been apprehensive about supporting his tax plan.