Doctors have warned for years that indoor tanning can damage skin and eyes, and can cause premature aging, allergic reactions and skin cancer. But there's another perspective on indoor tanning that's coming to light in debate over an outright ban for minors – that of the owners and users of tanning salons.
"I just have a hard time with … not having a balanced approach," says Dan Caskey, who owns 11 tanning salons in Ohio. He and other owners say the ban could cost them up to 15 percent of their business – older teens and those under 16 who have their parents' permission.
Drinking, smoking and tanning
The ban's sponsor is Republican Rep. Terry Johnson, who's also a doctor in southern Ohio. He co-sponsored a ban that failed to get voted out of committee two years ago. If it had become law, Ohio would have beat California to become the first state to ban indoor tanning for minors. Johnson wants it to pass this time.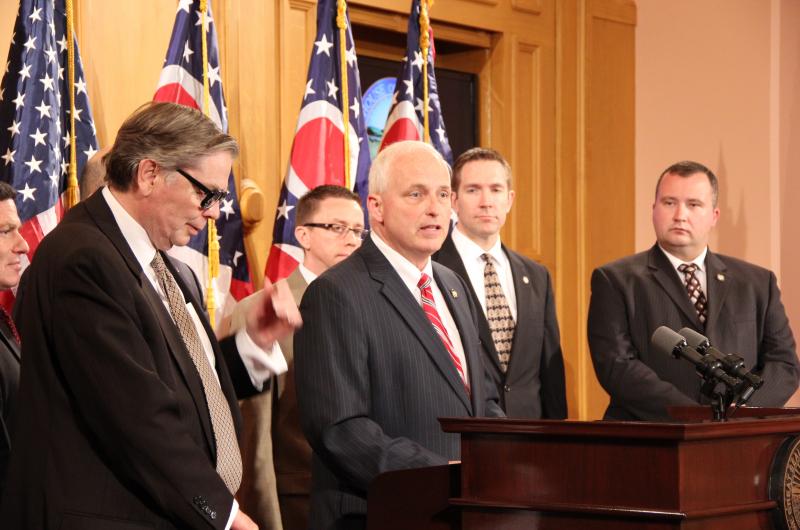 "We certainly don't want our kids drinking hard liquor, so we don't let them do that. We don't want our kids smoking cigarettes, so we don't let them do that."
That argument angers the indoor-tanning industry. Salon owners say the discussion should be about avoiding sunburns and using sunscreen, not about avoiding tans altogether. Joseph Levy is with the Indoor Tanning Association, and he says studies show vitamin D deficiencies are developing because people don't understand that UV ray exposure is important.
"Proponents (of the ban) have told you that this is tobacco. And that's absolutely ludicrous. That's why I have a problem with this."
Levy also says a tan can boost the protection that sunscreen offers.
'Solid research' says otherwise
But Johnson says, as a doctor, he can't ignore what he feels is solid medical research.
"I look at the same data that the tanning bed industry looks at, and I say there's danger here and I don't think people are well-enough informed about tanning. I think we need to protect our kids in Ohio, and this is one way to do it."
Johnson says he isn't proposing a total ban. Kids with prescriptions to tan could still do so. But salon owners say they fear kids who still want to tan will seek out tanning beds in homes with no licenses or safety regulations.
Don't tred on me
And some tanning salon patrons say they feel the ban tramples on their rights. Susan Newton of Dublin says she's made an educated choice to allow her teenage kids to go tanning.
"As a parent, I would like the ability to continue to make those choices."
Johnson says he's sympathetic to opponents' concerns. But he says public safety overrides them.
"I'm very sensitive about small business; I'm a very conservative person. I'm also very concerned about parental rights; I want to be able to make decisions about my kids. On the other hand, there's some mitigating circumstances."
Ohio is one of 31 states considering new rules on tanning for kids under 18. Two states -- California and Vermont -- have now banned indoor tanning for minors.