There are a lot of unusual things about the West Creek Reservation. The newest of the Cleveland Metroparks came about only because developers wanted to build commercial properties on this last bit of green space in Parma. Citizens like Dave Lincheck came up with another plan and offered it to city officials.
"(At) several meetings around my kitchen table – and some of the other volunteers' kitchen tables -- we put together a concept plan for a park."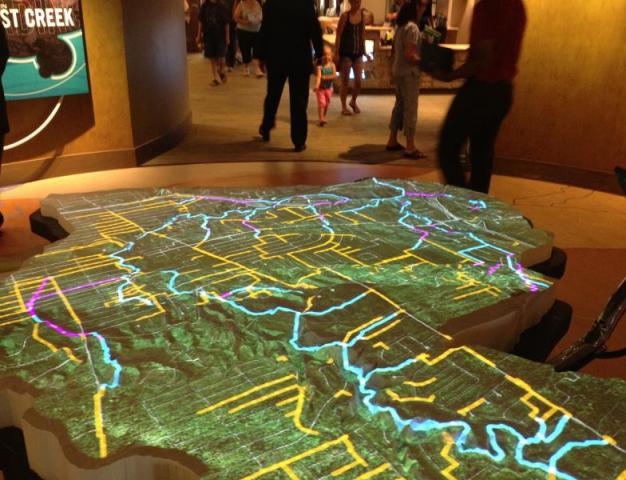 Another member of that citizens' group, Tim DeGeeter, says they were able to pass a ballot issue to preserve the land and another to raise money for a park.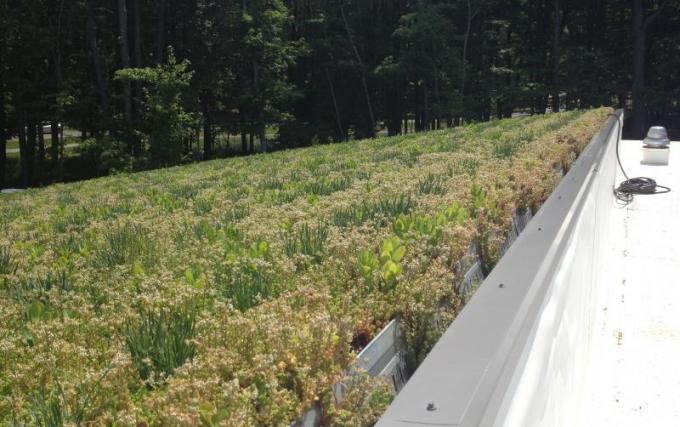 "This was a landfill here at one time. Talk about a transformation."
Now mayor and touting progress
Tim DeGeeter is now the mayor of Parma. He points out that the motto of his city is "Progress through Partnerships."

That smelly landfill, says Dave Lincheck, may have made several key partnerships possible.
"If it weren't for that landfill, probably all of the valley would have been developed, and none of this park would be here."
Self-taught and banding together
That little group of average citizens later became the West Creek Conservancy and over the years, they learned how to build a park.
In fact, almost $5 million for this park came from grants and donations. That's the new way of doing business for park systems around Ohio, says the head of Cleveland Metroparks, Brian Zimmerman.
"The bottom line is citizen activists started a movement. And it tickles me greatly because if you think back to the history of the Metroparks, Rocky River [Reservation] was actually donated by citizen activists."
Part of the sewer district's mission
One of the partner organizations with offices at West Creek is the Northeast Ohio Regional Sewer District. That's because this park's mission revolves around water runoff. The manager of the new Stewardship Center, Gayle Albers, says university researchers and other experts will be working at the center's laboratories.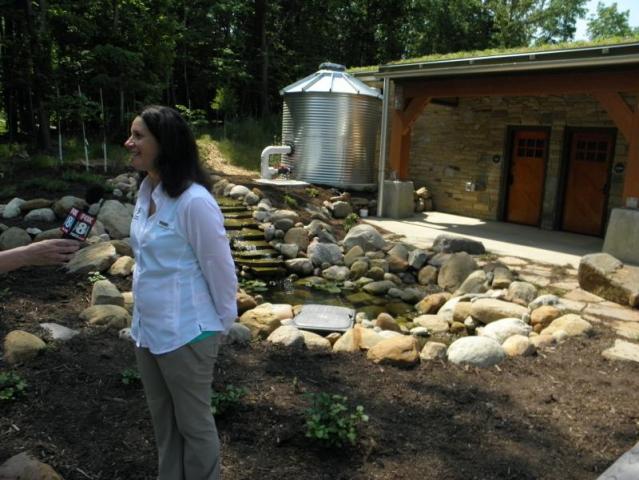 "Our focus is to bring folks to the center, including professionals, landscape architects, residents, just about anybody who can learn about watershed science."
Living the lesson
It's a green building that acts almost as a demonstration project itself. Up on the roof, naturalist Tim Krynak points out that sedum and other succulent plants are growing to prevent rain water runoff. He says what doesn't evaporate goes into a large cistern. The sidewalks around the center use porous asphalt and concrete so water slowly seeps into the ground rather than running off.
Inside is a high-tech topographical map of the Parma area, with hi-def projectors that show you first the river, then the tributaries, then the city streets, and so on, at the tap of a screen.
The West Creek Watershed Stewardship Center may have opened on the Summer Solstice, but officials say its construction and design -- and maybe even mission -- were influenced by the weather of 2011, the wettest year on record.