Loading...


Environment



Tuesday, June 25, 2013




Cuyahoga Valley National Park takes dirty water online




New program provides near-instant E. coli forecasts for the Cuyahoga River


by WKSU's KABIR BHATIA


Reporter
Kabir Bhatia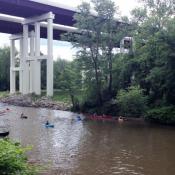 Bacteria forecasts used to take 18-24 hours, but the CVNP's new program checks almost instantaneously
Courtesy of Mark Urycki
Download (WKSU Only)
In The Region:
The Cuyahoga Valley National Park can now provide near-instantaneous river water-quality forecasts that you can access on your computer or smartphone. WKSU's Kabir Bhatia reports on the first automated measurement system in Ohio.
Dipping into the Cuyahoga River can be scary for swimmers, canoe-ers... and anyone who dislikes E. coli. Biologist Meg Plona has been with the Cuyahoga Valley National Parks for more than 20 years, and says the system has been trying to find a way to predict water health and safety quality in real-time. Previous methods took 18 to 24 hours. Since 2004, she's been working with the U.S. Geological Survey on a real-time system.

"So now we have a predictive model, where we take environmental variables like turbidity, which is the clarity of the water, and also the rainfall in the area," she says. "We put those into a computer and we have a prediction of what our bacteria level will be. So we don't have to go out there and physically sample the water every day."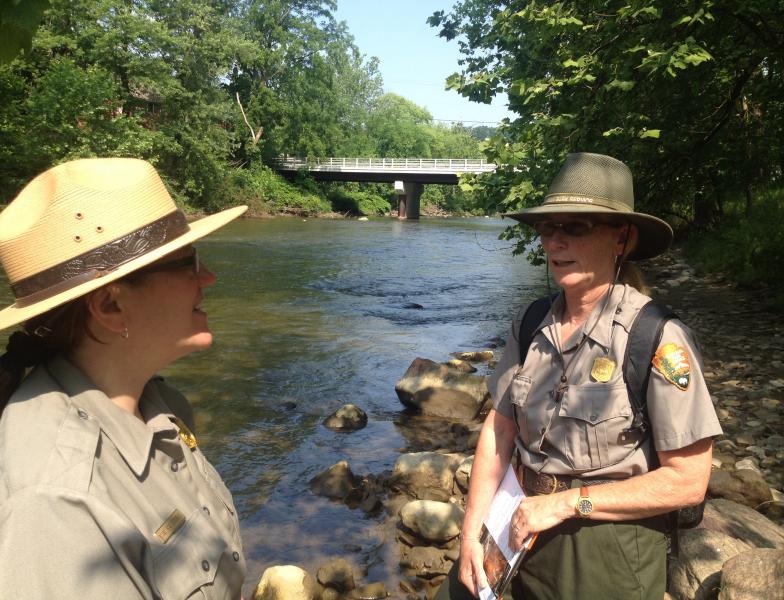 Old-school river water
Plona and her team still look at water quality and take samples three days a week, but those are used as a baseline to ensure the automatic measurements are accurate.

"We post those on a website called ohionowcast.info, which gives you the bacteria levels and the forecasts for the beaches along Lake Erie and one site along the Cuyahoga River here in the park. With the predictive model, we are having accuracy of 75 to 85 percent correct. The 24-hour tests were about 55-percent correct."

A changing river
The system tests for E. coli, which is a good indicator of how many other pathogens are present.

"Many years ago, our E. coli and coliform levels were very high," she says. "I don't see them as high now. That really is a credit to the areas working on their stormwater and their combined sewer overflow."

The online Nowcast system is also available by scanning a QR code with a smartphone. A second system is in place -- but not online -- and being evaluated in Peninsula.

A more inviting river
Sarah Smith comes from Canton to relax in the 33,000-acre national park between Cleveland and Akron. She especially enjoys watching the Cuyahoga flow. With the real-time bacteria readouts, she thinks she and others might be more likely to actually wade in to the river.

"There's a lot of people who come down here to fish and enjoy the water, so it's a good opportunity to bring people down here."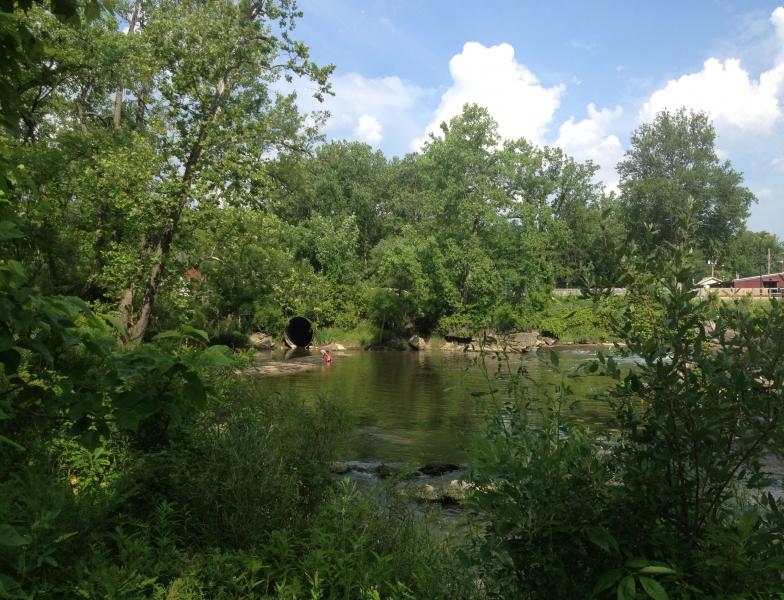 Actually in the river nearby was Mike Toth, washing pricklies off his legs after a hike. Still, he's not sure he'd want to fish the Cuyahoga.

"If you cook your fish, you don't have to worry about E. coli or anything like that, but mercury and PCBs would be the big ones."

He might be less hesitant to dip a toe into the water in the future thanks to the real-time Nowcast readings.

Each system costs about $19,000, paid for by a grant from the geological survey. A part-time intern who monitors the system is paid through a "Youth in Parks" grant from the National Parks Service.
---
---
---
Stories with Recent Comments