Brendon Meeker, Executive Chef of Glenmoor Country Club, is proud to say he's half the man he was.
He's in the demo kitchen of the Akron Canton Food Bank to share his success story and serve up some greens.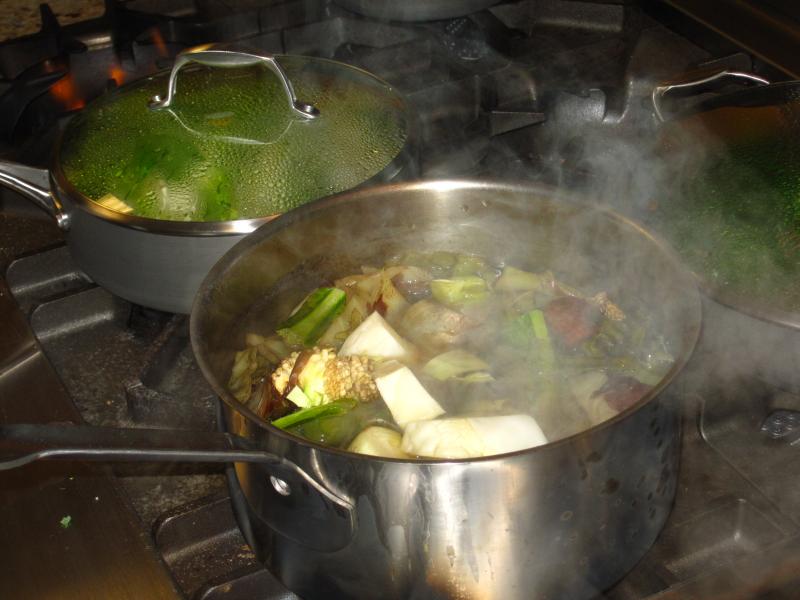 "People don't know how to cook greens," he says. "A lot of people don't use it in their diet but it is so good for them."
Three years ago when he weighed a quarter of a ton, Meeker blithely scarfed down whatever he felt like. But he changed his diet, probably saved his life, and now wants everyone to eat their veggies.
Plenty of produce but not enough demand for it
Akron-Canton Food Bank CEO Dan Flowers has invited the chef to show food pantry workers how to make healthy, but often less familiar vegetables, more appealing to the low-income people they serve.
Flowers say distributing fresh produce is a real priority at the food bank.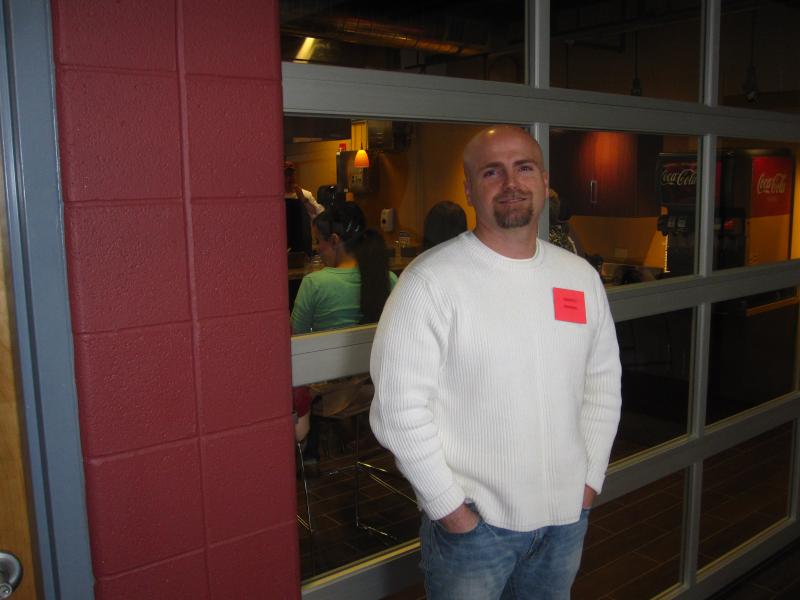 "And last year we had a record where we distributed almost 6 million pounds of fresh and perishable produce."
The trouble is, not everyone wants it.
"We get truckloads of kale that folks just don't know how to cook."
That's why Flowers summoned the chef. "Hopefully we can teach our agencies new and creative ways to use the food that we get."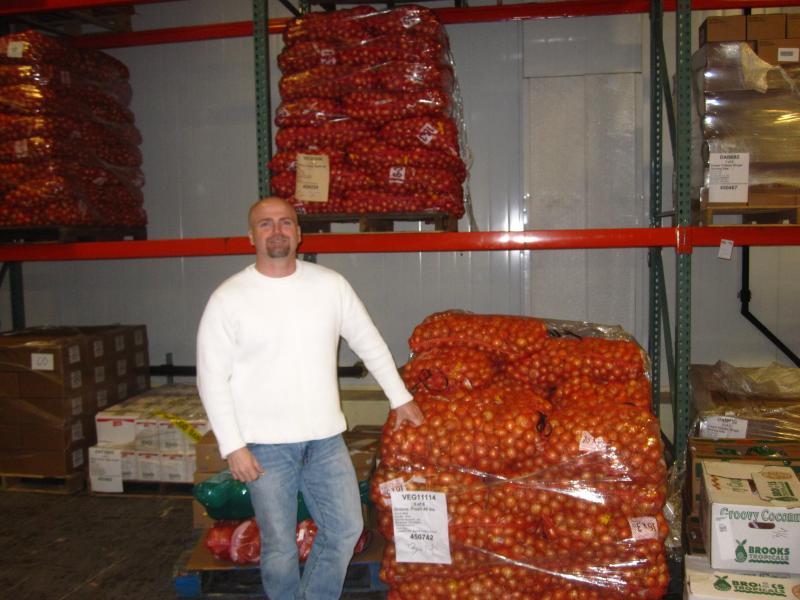 Kale: super but misunderstood
Chef Meeker says a super food like kale can be delicious, but most home cooks don't know what to do with it,
"Not at all. Listen, I'm an executive chef for 25 years and I used it for a garnish. I never used it to cook with much."
And he never used to eat it. But that was before he changed his whole lifestyle.
"I only knew the way to cook eggplant was to deep-fry it and bread it in egg and serve it with more cheese and sauce. Never knew about baba ganoush and roasted eggplant, green leafy vegetables like you see here on the table were never part of my diet."
A heavy price
And he paid for that, dearly.
"I was 520 pounds back in 2010. I had sleep apnea; I had knee troubles; I had to use a cane. I was on every medication you can imagine for heart."
Recently, he ran a 5K.
"I am now about 280. I did it using nutrition, training, working out -- and a psychologist. It wasn't a diet, it was a lifestyle challenge. Sort of like what we're here to do today, talking about lifestyle cooking."
Too easy to breeze through the drive-thru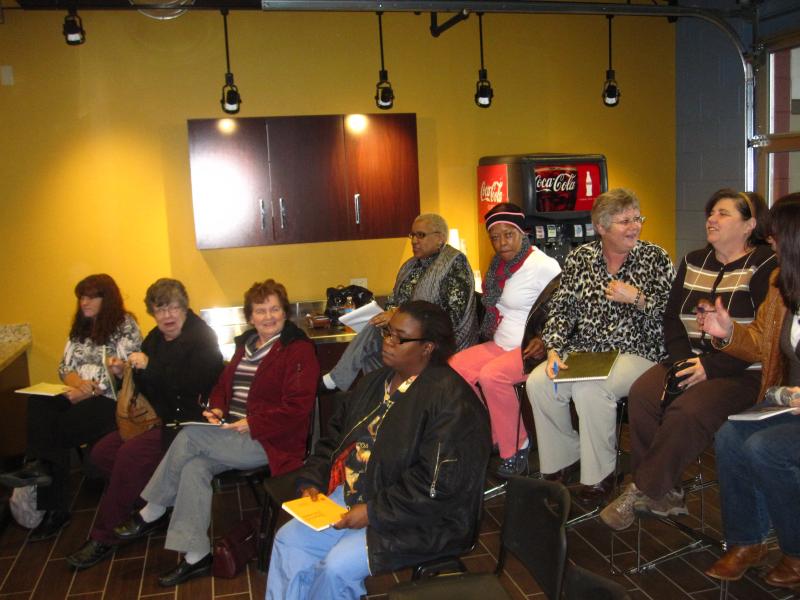 The Chef has the pantry managers' full attention, but they all know it might be hard to interest food pantry clients to cook up healthy greens when they have so many easier options.
"If you go to any of the fast food chains, you can get dinner for $3. I could go eat at a pizza restaurant, $5.99 all I can eat."
But Debbie Messner of Saltbox Ministries in Canal Fulton hopes her clients will open their minds, and their kitchens, to a healthier way.
"We serve two different hot meals two different Sundays a month. And the thing I noticed is they're afraid of greens. So it's funny he's doing that today."
A colorful lesson
The chef waves a bushy stalk of curly kale high over his head.
"If you take this and take the stem off and throw this in a smoothie, that smoothie gets, bright, bright green and the color and flavor of it is just unbelievable."
He's able to demonstrate that with the soup stock he has simmering on a burner.
"And as soon as I add the kale to it, it goes from white water stock to dark golden brown. The nutrients that are in it are just boiling right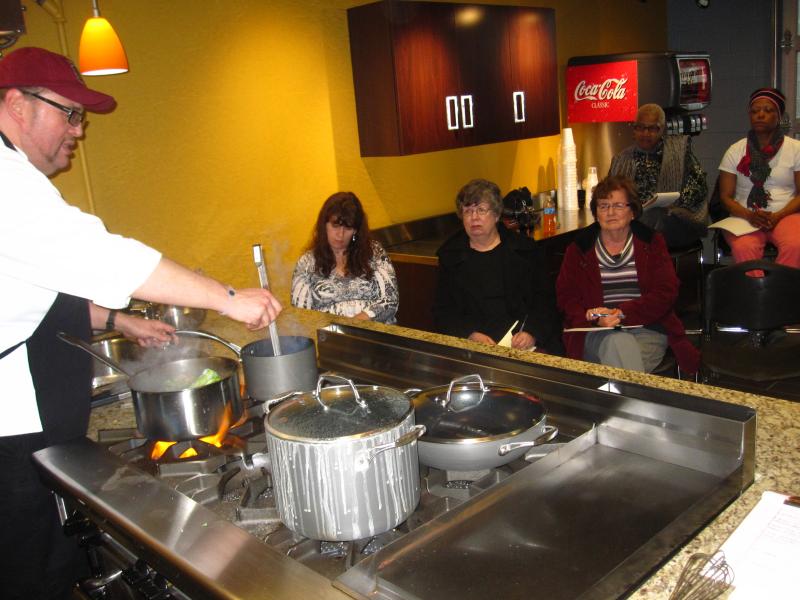 out of it. There are just so many good things about it."
Taking stock
As fresh green aromas waft through the room, the chef shows how easy … and affordable it can be to make vegetable stock from scratch.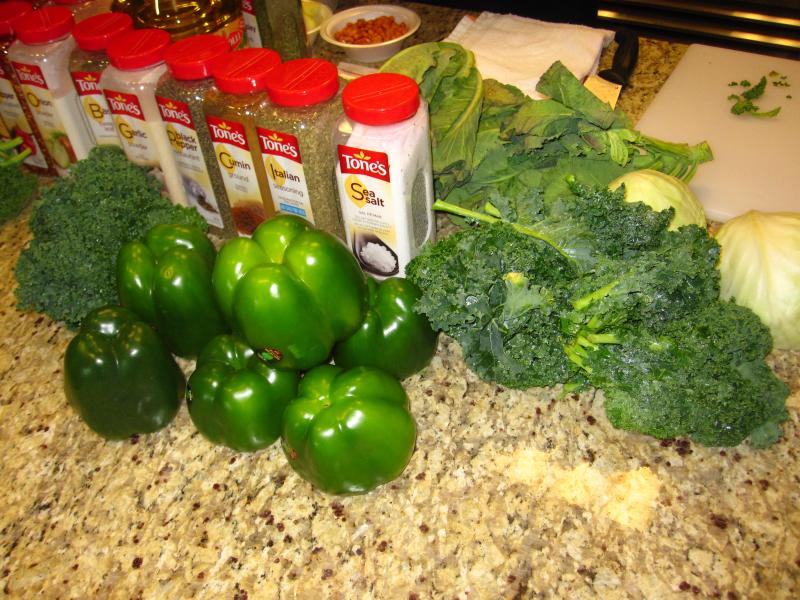 "I was peeling onions here today and I just cut off the ends and 90 percent of the time we throw that away. And what you do is you take it and you put it right in a big pot on your stove as you're just cooking. You save your celery, your carrots, your peppers, your kale and all that, and now you're saving money on the stock."
He says it's always a good idea to check your seasoning but especially when it comes to freshly-picked veggies like mustard greens or green peppers.
"You know it might be a little bitter than it was the year before. The pepper may be a little sweeter. That's why, taste as you go along."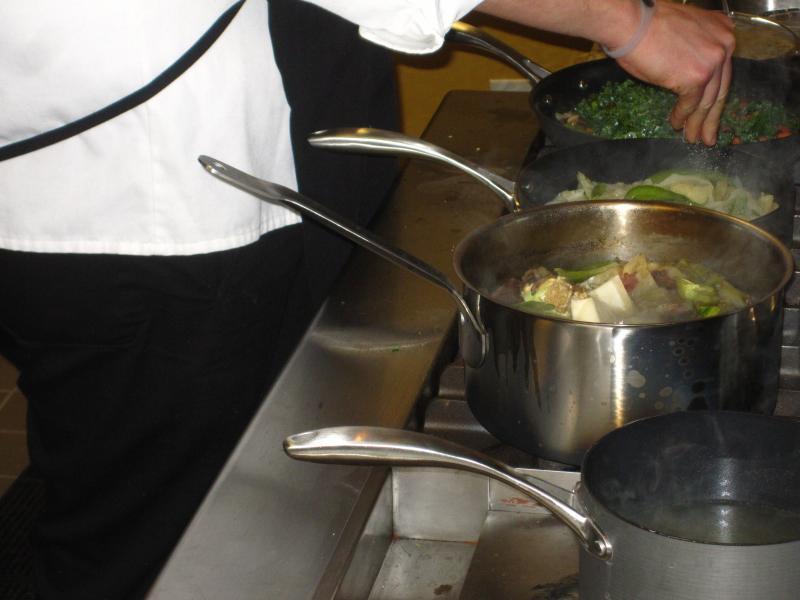 And he cautions them to add the greens in the correct sequence since they take differing times to cook.
"Collard first. Then half-way through the process, I add the mustards because this stuff cooks real quickly. Swiss chard is something we're cooking a lot with these days. That's one if you ever get, it's real nice because it cooks in 10 minutes."
No need for beef
The Chef's key message is that a plant-based diet is best, so stop asking, 'Where's the beef?'
With a promise to make corned beef and cabbage without the beef, he hoists a huge head of cabbage onto his cutting board.
"Cut it like a thicker cole slaw," he advises. "So basically with the cabbage, it's about the same way that you do the greens except the greens are going to cook a lot longer. What you'll find about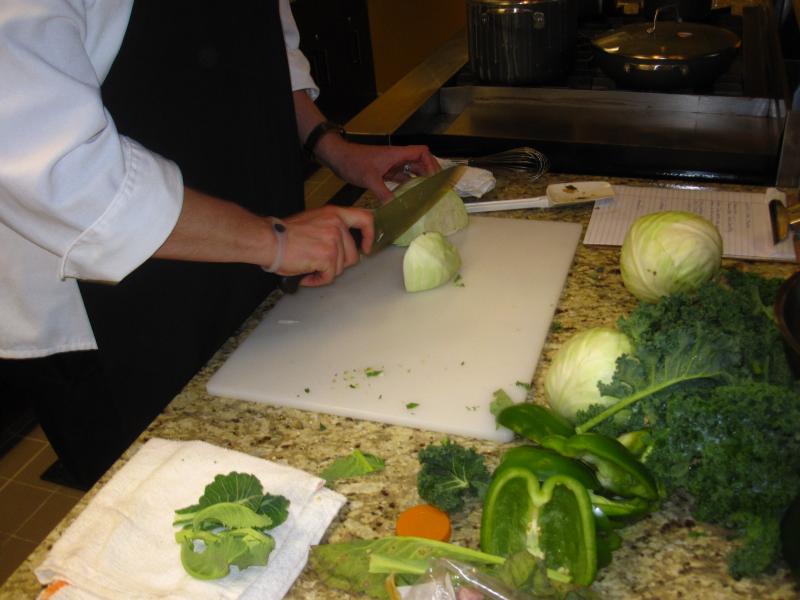 cabbage, though, even more so than greens. It cooks down to almost nothing."
Jan White, who helps serve free lunches every Thursday at Visitation of Mary in East Akron, appreciates the tips.
"I find when we get cabbage, we get lots of cabbage. So different ways to cook cabbage is always nice."
Nothing needs to go to waste
She says they'll try now to make their own vegetable stock.
"Because we're always buying chicken stock and beef stock. And so that would be great even if we froze it to the next week with the vegetables from prior weeks. So yeah, I'm learning a lot," she says. "This is good."
The Akron Canton Food Bank plans more such classes.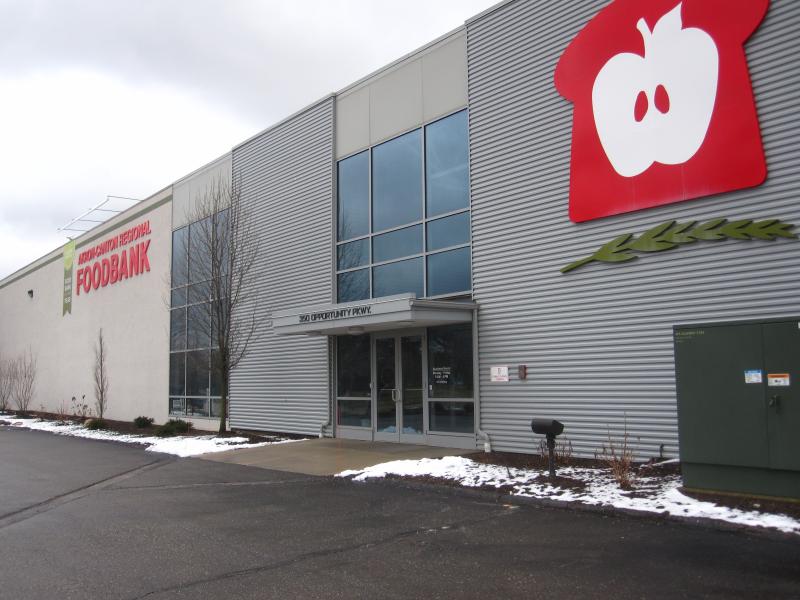 With 240,000 people in the region classified as "food insecure," the hope is that once needy families can make fresh and perishable produce taste great, donations will not go to waste.