On the books
For half a century state law has actually provided two ways to force the combining of parcels of land so mineral resources beneath can be exploited.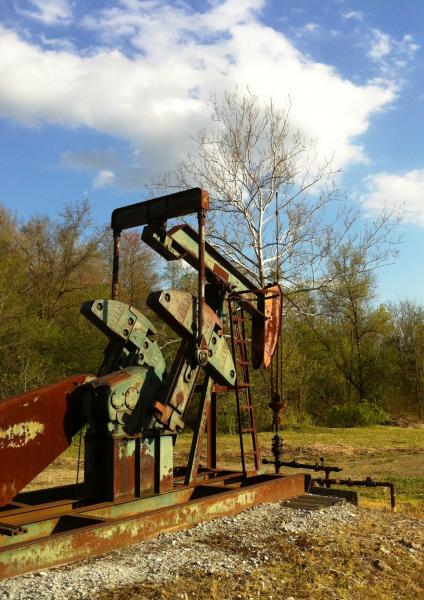 Pooling vs Unitization
"Pooling" typically bundles small land-holdings into what are called spacing units to efficiently site individual wells; it's pretty much about surface drilling.
The other method is "unitization. " That's also bundling, but attorney Alan Wenger, who has practiced mineral rights law in Ohio since the 1980s, says it tends to be about what's underground. "Unitization is supposed to correspond with an underlying, distinct pool of oil and gas and allow for the efficient and complete development of that pool." Such development often uses coordinated production--like injecting pressure into some wells in a unit area to drive oil or gas toward and out of others.
Compensation
With either pooling or unitization, land owners bundled against their will are typically paid royalties in keeping with what the owners who signed deals get.
No longer uncommon
BUT, neither type of forcing was used much in Ohio; there weren't broad ranging conventional oil fields like in Texas or Oklahoma so the approach only rarely came into play here.
Until lately, that is. With new fracking and horizontal-drilling technology,
it's possible to tap huge amounts of gas and oil locked in shale deposits under us. So, while only two "unitizations" were tried in the last 50 years, drillers in the Utica play have applied for a dozen just since January.

Law not detailed
Alan Wenger says the state's laws were vague. And attorneys for some drilling companies figured out how to take advantage of that vagueness – especially with the notion of a distinct pool of underground resources. They've used that to try to get whatever they want through unitization. Wenger says: "The pool that they're referencing is the Utica!--fifteen counties is not a distinct pool."

Regulators
However, Wenger says that tactic and other maneuvers by energy developers got a rise out of the Ohio Department of Natural Resources, the agency state law charges with regulating all of this. "Basically they [companies] were making the rules as they go. So ODNR decided they needed to come up with some predictability and some standards for these things. And that's what just happened."

The new rules
...include providing scientific and engineering proof that unitization applies and is necessary to develop the underground resource. They also require proof that a company made reasonable efforts to make deals with all of the rights-holders. A full list of the rules.