Loading...


Government and Politics



Wednesday, June 26, 2013




More state control over fertilizer run-off may be coming




Farm chemicals washed away by rain are thought to contribute to summer algae


by WKSU's TIM RUDELL


Reporter
Tim Rudell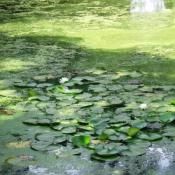 Algae growth at Wingfoot Lake State Park in Portage County in 2010 caused a toxic algae warnings to be issued to swimmers and boaters
Courtesy of TPR
Download (WKSU Only)
In The Region:
Blooms of toxic algae are expected again this summer in Lake Erie, Grand Lake St. Mary's and many of Ohio's smaller lakes. The algae has been a problem in the state for more than a decade. Now lawmakers in Columbus are looking at "certifying" farmers as one way to deal with it.
The state requires farmers to be certified to use pesticides and herbicides. They have to complete a training program on the use of chemicals and be up to date on regulations. Now, because research is showing fertilizer runoff from farms is a factor in algae growth in lakes,
the Ohio Senate is considering a bill that would expand certification requirements to include fertilizer.

Farmer-Senator
Bob Peterson is a Republican senator from Fayette County south of Columbus.

"From a farmer's perspective—and I do farm, with my father and my brother—one of the most expensive bills I pay every year is my fertilizer bill. The last thing I want is for it to not be there when the plants need it. So we in agriculture are as committed to making sure the fertilizer stays, in addition to the environmental benefit, for the economic benefit."

Public debate
Peterson says he expects public discussion and maybe revisions of the bill to continue through the summer.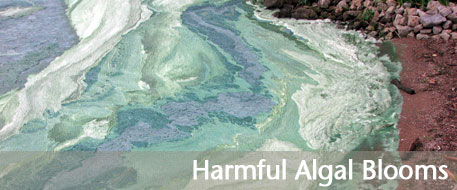 He and the bill's cosponsor, Cifford Hite of Findlay, both stressed that fertilizer runoff is only one possible cause of the algae problem and others, like industrial effluent are under study too.
---
Related WKSU Stories

Ohio farmers hope to fix pollution problem without regulations
Monday, May 6, 2013

From pollution to environmental problem solver
Tuesday, February 26, 2013

U.S. and Canadian government agencies make plans to restore the Great Lakes
Thursday, September 13, 2012

Great Lakes conference in Cleveland looking for solutions to key issues facing the lakes
Tuesday, September 11, 2012

Lake Erie's algae crisis part one: From farm to lakeshore
Friday, September 7, 2012

Lake Erie's algae crisis part two: The urban factor
Friday, September 7, 2012
---
---
---
Stories with Recent Comments