The National Mortgage Settlement alone was worth $25 billion. In March of 2012, 49 states signed on to the deal with mortgage servicers who had admitted to massive robo-signing of loan documents and other abuses. The settlement was supposed to be an expedient way for some 1 million people to keep their homes.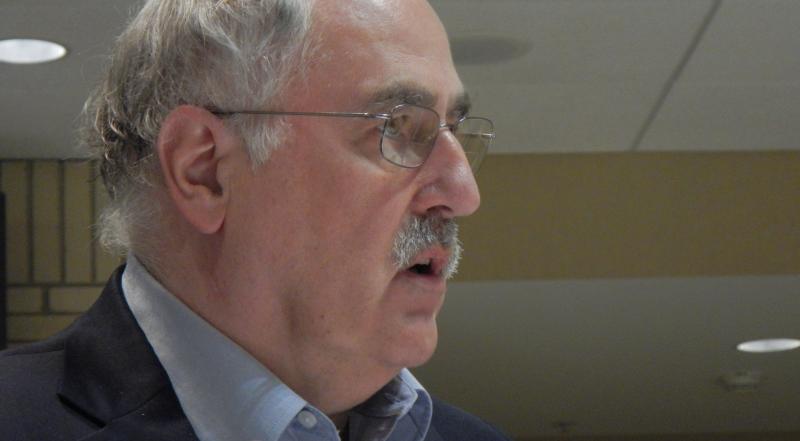 But Paul Bellamy likens it and other programs to "Foaming the runway, again and again and again."
As in, preparing for a major crash and trying to keep things from blowing up.
California's big share
Bellamy directs research for a group called Empowering and Strengthening Ohio's People, an advocacy group involved in foreclosure prevention statewide. It's one of the groups watching closely to see if the promises of the settlement are kept.
California originally was a hold-out in the mortgage settlement. And Bellamy's research says that state made out disproportionately well as a result. His numbers acknowledge that the settlement has benefitted nearly 10,000 Ohioans. But his math says another 12,000 homeowners should have gotten a cut.
In California, his charts show the lines going pretty much the opposite direction.
"The attorney general in California held out, … said I'm not going to play with you other 48 guys unless you let me have my own deal. She was savvy and she got more money."
But Bellamy says there's another factor: The value of homes in Califoria make them more attractive to bail out than the value of homes in Cleveland.
"It's easier for them to get the credits doing the bigger homes."
Should government give homeowners more rein?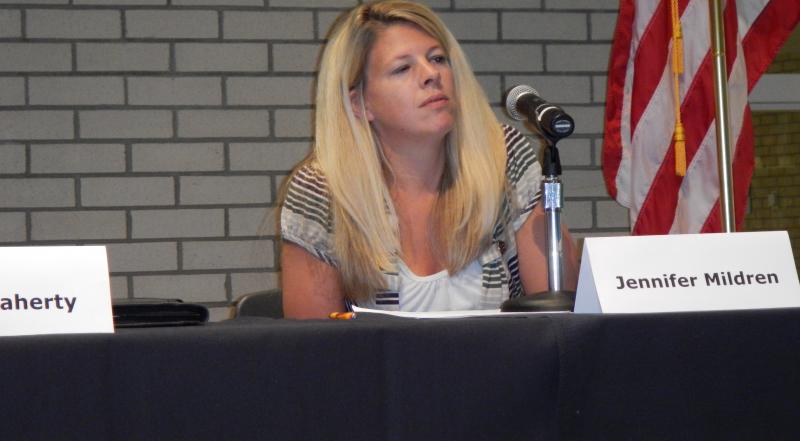 Ohio isn't the only one complaining – and not just about the division of the money among the states.
New York announced in May that it's asking for more enforcement against two of the lenders. It says they're violating the agreement – especially standards that say when and how banks are supposed to contact homeowners who have asked for loan modifications.
Elizabeth Lynch is an attorney with a firm that offers free legal services in New York City. She's advocating going even further.
"All of these programs have been failures I believe because they're relying upon the government to enforce it. So I do think … finding reforms and creating a private right of action so homeowners can sue not just for the monetary damages but for the emotional damage of being abused by these servicers for years is really important."
Ohio says it's working through the system, for now
But Jennifer Mildren of the Ohio Attorney General's office says, for now, Ohio is not joining New York.
"That's not because we don't know that there are problems, because we were already working with the monitor and the servicers to address these problems before New York made its statements public. Hhowever that doesn't mean we will not bring our own in the future. At this time, we would just like to give the enforcement process a chance to work."
Even within the housing advocacy community, there are differences of opinion about how the settlement money should be spent. Some want to see more of it directed to tear down vacant properties. Others say the focus must be on keeping people in their homes.
Demos vs. counseling
Charles Bromley of the Ohio Fair Lending Coalition dismisses the split.
"Obviously if you keep somebody in their house, that's going to stop a demolition or a vacant property so should be always the gold standard. (But) we do know that there are some owners who just can't deal with a mortgage so maybe it's better they move on and become a renter.
Bromley says what Ohio and other states need is quicker action by lenders under the settlement and by other federal programs such as the Home Affordable Modification Program.
"The reality is there should be funds available. HAMP has billions of unspent dollars, Treasury could redirect that to Ohio to get some real benefit to both demolition and housing counseling."
Cuyahoga County has about 30 of those counselors – and 10,000 foreclosures.