Turner made her long-expected announcement at the community center in the southeast Cleveland neighborhood where she grew up. She was joined on stage by Mayor Frank Jackson, Congresswoman Marcia Fudge and state Democratic Party Chairman Chris Redfern. Turner pointed to Secretary of State Husted's unsuccessful attempt to ban the last few days of early, in-person voting before last year's presidential election.
"It's time for us to lace up our boots and rumble for righteousness. In the state of Ohio, it's time we had a secretary of state who understands that part of the goal of the office is to stand up against unjust laws and not do what this current man is doing."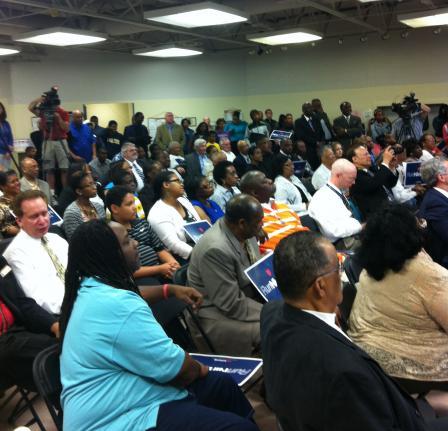 So far, Turner does not have a primary challenger.

The former Cleveland City Council member says she has a statewide strategy, but would not reveal how she plans to campaign in western and southern Ohio where she's less well-known.

Husted's office has not returned a call seeking comment. But Ohio GOP Chairman Matt Borges issued a statement calling Turner a liberal with radical ideas that contrast greatly with Husted's common-sense conservatism. Borges credits Husted with cleaning up Ohio's voter rolls and making it easier for military personnel to vote.