The budget debate brought criticism from some lawmakers like Republicans Rep. Terry Boose of Norwalk, who weren't complaining about spending, but about something else.
"We didn't really vet the numbers as hard and as long as we should have," Boose says. "And why? Because we were doing policy."
More than money
Democratic state Sen. Tom Sawyer of Akron agreed, saying he is concerned that the budget is being transformed from just a spending plan.

"[It is now] a massive bill grounded in what are primarily policy changes," Sawyer says. "[It is] a close to 5,500-page budget, nearly 5,000 pages of which are policy changes."
And even Republican Senate President Keith Faber said that he did not like some of the policy included in the budget.
"There are provisions in this budget if stand-alone bills came up on them, I would vote against them," Faber says.

It is not unusual for policy provisions unrelated to spending to be tucked into budgets. But some critics are saying this one has more than the usual share. There was the exemption of spider monkeys in the exotic animals law and permission for chiropractors to clear student athletes to return to play after concussions. Both were vetoed by Gov. John Kasich.

Rejected bills get new life
The budget allows for a vote on sin taxes in Cuyahoga County and requires a study on facial recognition software to be used by casinos. It includes parts of the bill known as Nitro's Law, to provide serious penalties for animal cruelty in some cases. And of course, there are several provisions related to abortion, including one that requires a doctor to notify a woman in writing of the presence of a fetal heartbeat before an abortion is performed. That last item is reminiscent of the so-called Heartbeat Bill, which died in the Senate last year. And Nitro's Law was stalled in the legislative process as well.


Paul Beck, a professor of political science at Ohio State University, says the size of the budget lets such bills make there way into law.
"Sometimes these things get slipped in at the last minute and then the individual member is forced to, without really looking very carefully at all (vote on it.)... The budget's a huge bill (and lawmakers have to) kind of gulp and say, 'Well, you know, OK, I don't like this particularly, but I'm going to go ahead and vote for the omnibus budget bill.'"
Christmas trees
Greg Lawson of the conservative think-tank the Buckeye Institute puts it this way.
"Budgets become Christmas trees," Lawson says. "There are a lot of issues out there that people want to see move forward; this provides the opportunity to be able to do it."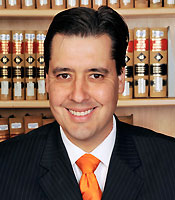 But critics do have a way to fight back against the parts of the budget that are policy-only and not related to spending, says Ohio State law professor Dan Tokaji.
"If the Legislature includes in the bill other provisions that make permanent changes to the law of the state of Ohio, then that ought to be subject to a referendum," Tokaji says.
But there's a quick time frame, just 90 days to file the paperwork and gather the signatures to put any disputed issues before voters.

Paid workers have been able to make that happen, but many groups that advocate for and against causes do not have the funds to put together a petition drive in such a short period of time. But abortion rights supporters say they have lawyers looking into this and other options.