California-based Todd Hido may have grown up in Silver Meadows, but this exhibition isn't quite that place.
"It's not really about Silver Meadows. That's just a jumping off point. It's like with any kind of fictitious piece of history or story, parts of it are true and there are definitely parts of it that are completely fabricated."


The gallery owners, Fred and Laura Bidwell, weren't interested in the show because it references an Ohio neighborhood; they just liked Hido's work. And the photographer appreciated their confidence in him to create the exhibition.
"Just having -- not only funding – but just the emotional backing, or the belief that 'Hey, this guy's gonna make something great,' it just makes you want to get it done. And all artists need a deadline. A lot of art gets done that way -- or finished that way."
Night photos, a noir look
Hido came up with photographs that appear to be scenes from a movie or a pulp fiction novel. There are works that remind you of Weegee, Cindy Sherman and Akron's Penny Rakoff. A few are found photos -- like his own yearbook picture, one of a car accident and a college photo of his father in his football uniform. Many are eerie photos of homes, photos he takes at night.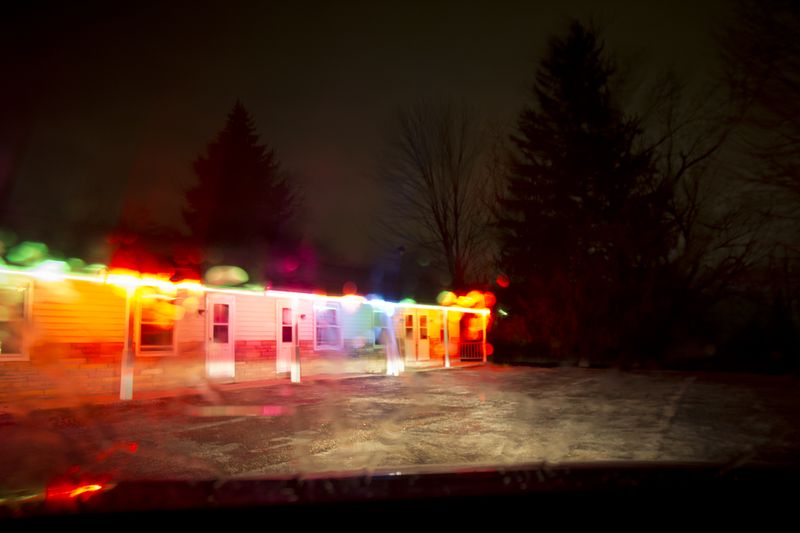 "Part of it is the quality of mystery I'm interested in. And then there's also the part that it's time I can think and focus. My phone is not ringing and I can go out and take pictures."
Do people call the police on him?

"It's happened before."
But Hido doesn't shoot through windows. You don't see who lives in the houses and that lends to the mystery. He often photographs houses through a car windshield, through rain drops or melting snow, an effect that blurs the scene.
"It immediately conjures up memory. It's not a picture of the place it's a memory of the place."
A view from outside
It also gives the photos a voyeuristic feel. As gallery owner Fred Bidwell says, "This is a drive-by.This is not someone who lives here." Bidwell also notes that the photographs should be viewed in order, not just randomly.
Many of the works look like they were taken in the 1950's or as he says "a prehistory of someone else's past."

Hido will often photograph the same scene with three different cameras to find the right look. Sometimes, he even uses the cheap little Kodak Instamatic camera that the photo website Instagram tries to imitate.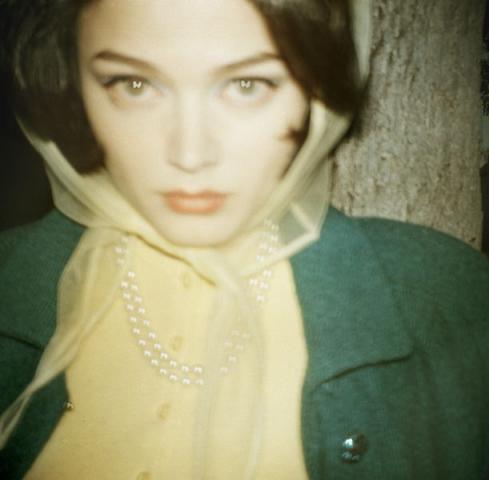 "It's kind of like flipping the bird to Instagram. This is no filter; this is the real thing."
Transformer Station
1460 W. 29th St.
Cleveland, OH 44113
216-938-5429

Admission: Free

Visiting Hours
Wednesdays: Noon to 5pm
Thursdays: Noon to 9pm
Fridays: Noon to 5pm
Saturdays: Noon to 5pm

Special July Concert Hours:
Wednesdays in July: Noon to 9 p.m.
Thursdays in July: Noon to 5 p.m.
Todd Hido says he uses no computer editing tricks on his pictures, and he won't ask a homeowner to turn lights on or off. He's simply capture what he sees. But many of the photos are staged using models, young women barely dressed in lingerie. It's all part of a mysterious story that the viewer has to fill in.