Loading...


Education



Friday, July 5, 2013




School at sea on a tall ship




The Appledore IV is in Cleveland for the Tall Ships festival, hosting students and teaching them all about life on, and under, the sea


by WKSU's KABIR BHATIA


Reporter
Kabir Bhatia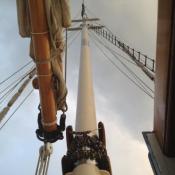 A view from the sleeping quarters of the Appledore IV, in town for this weekend's Tall Ships Festival
Courtesy of Carl Carlson
Download (WKSU Only)
In The Region:
A dozen brigs, schooners and other varieties of tall ships are docked in Lake Erie right now, part of the Tall Ships Festival that runs through Sunday. WKSU's Kabir Bhatia reports on one of the vessels at the lakefront, which serves as a seafaring classroom.
The tall ships are here to teach Cleveland a lesson.

"We have three head sails, and we have the foremast that has the foresail behind it. Then we have the main mast, which is taller, behind that."


Capt. David Leanza proudly shows off the Appledore IV, docked in Lake Erie behind the Great Lakes Science Center. He's piloted this tall ship – a replica of the kind that might have sailed 200 years ago -- for six years. It was built in 1989 and now sails as an educational vessel for students of all ages. It's registered to the nonprofit BaySail organization in Bay City, Michigan.


Shipboard educator Kathleen Harvey, who taught small-boat sailing for several years before joining the Appledore this year, says, "There are so many fun things you can do on the water, which includes science. And we want to create more interest in the science and the math fields.

"Usually during the school year, we'll do plankton, water and benthic stations, learning about the oxygen in the water, the acidity, how that affects our native fish; we study things at the bottom, in the benthic layer, as well as invasive species."

A closer look
Harvey sits next to a microscope, used by students to study water samples for microorganisms. But she says the study of invasive species is particularly important to the Great Lakes.

"You have your zebra mussels, your quagga mussels as well as your round gobies and sea lampreys all affecting the Great Lakes. And then the impending Asian Carp problem that is in the Mississippi and we're hoping that doesn't affect the Great Lakes."

The ship crisscrosses the lakes from April through October to work with students through the non-profit BaySail, which is funded by private and corporate donations. Harvey says the Appledore IV is one of the few American ships of its kind. Its mission is to promote environmental conservancy of the lakes.

Students at sea
One of the students aboard this summer is Jason Paris. He's a sophomore psych major at Saginaw Valley State University, who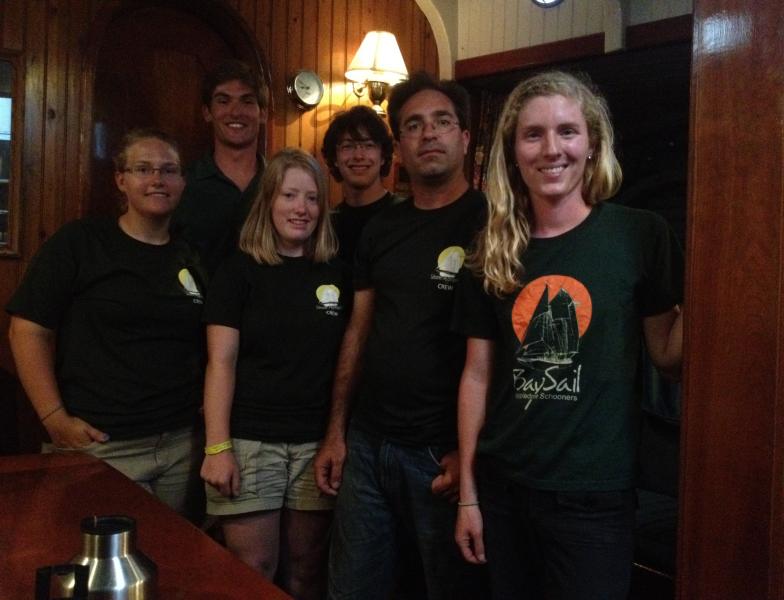 originally came to the Appledore IV as a middle-school student and now spends some time aboard every summer.

"It's great to see people grow after you teach them and, I can't get enough of the sailing. The trips and voyages [are] a great way to see places I wouldn't have been able to see otherwise."

He considers hobnobbing with other tall ship aficionados the highlight of these festivals, which are a nice break from the four-hours-on and eight-hours-off shifts while at sea. He proudly displays a collection of lanyards that have knotted up his free time.

"This is a four-stranded braid to a Turk's Head. And then all those lines come together. It was eight, but I ended two of those, and made a six-stringed sinnet and then ended it with a single Diamond Knot. And then seized it to another key ring. This is how I keep sane."

Paris says the discipline and hard work on the ship build character. Amy Olenzek sees that in her middle-school students when she returns to shore in Port Huron, Michigan.

"You have to work on this boat. I think that's something a lot of people don't know how to do. So that's something you're learning on this boat."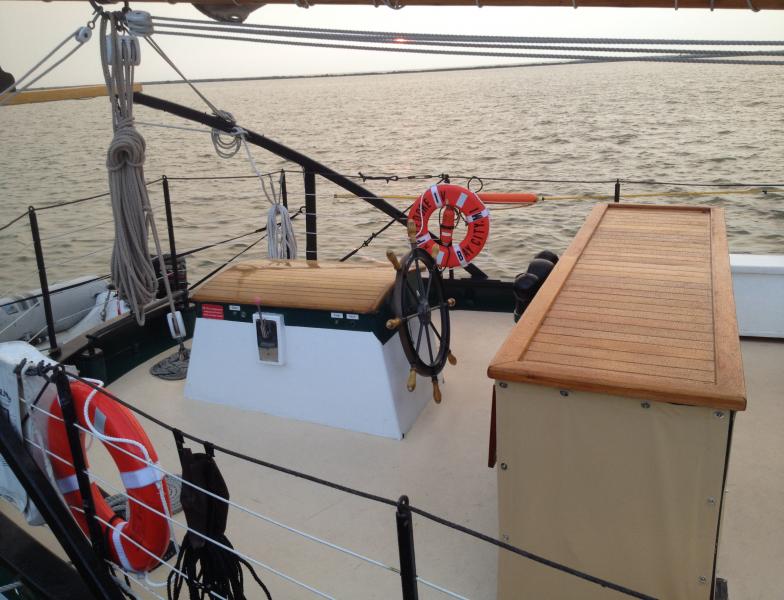 Teacher-sailor
She grew up working on the Appledore's predecessor and now teaches during the year while sailing in the summer.

"I think what's very exciting for them is just unadulterated nature. For the students I teach, this would be something very unlike what they've done before. They tend to be very indoor."

The Appledore IV visited Detroit in the spring, and will be around Bay City most of the summer, available for teachers or schools that want to bring aquatic learning to their students.

It's one of a dozen tall ships docked near Browns Stadium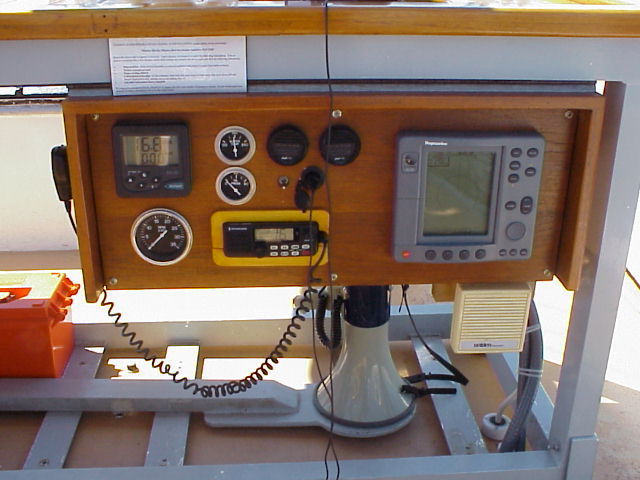 and the Rock Hall through this weekend. It's the first time the Tall Ships Festival has visited Cleveland since 2010.



Many of the Tall Ships here this weekend will return on Labor Day (September 2), for a re-enactment of the Battle of Lake Erie at Put-in-Bay, a turning point in the War of 1812. Anyone wishing to participate (you can be a replica sailor!) can visit www.battleoflakeerie-bicentennial.com
---
---
---
Stories with Recent Comments