Everything's changed...and stayed the same
Nothing and everything has changed for American Mug & Stein owner Clyde McClellan in the past year. His employees are still hand-pouring clay into heavy molds, smoothing the mugs' edges and dipping them one-by-one in glaze. He's still firing up what he calls his "dinosaur" 35-year-old kiln. But unlike last year when he was ready to close one of East Liverpool's last remaining ceramics factories, McClellan says business is bustling.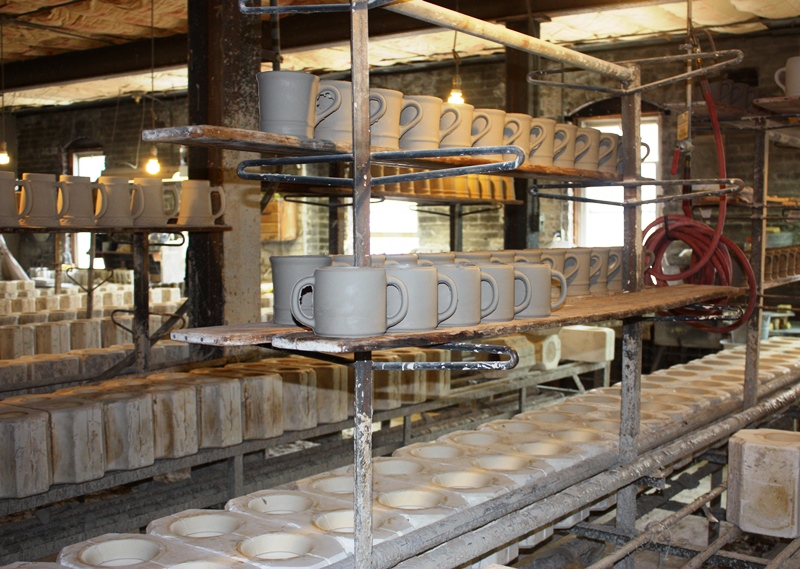 "I can't tell you how many times people said, 'Oh I heard about you on NPR or I read about you,' and you know, 'Can we do something?'" McClellan says.
Last June, NPR and The New York Times reported on McClellan's American Mug & Stein just as the small factory had completed its biggest order ever --- 20,000 mugs for coffee-giant Starbucks. It was a move Starbucks made to try to shift some of its manufacturing from high-tech, cheaper Asian factories back to the United States, where the industry once centered in eastern Ohio's Appalachia region.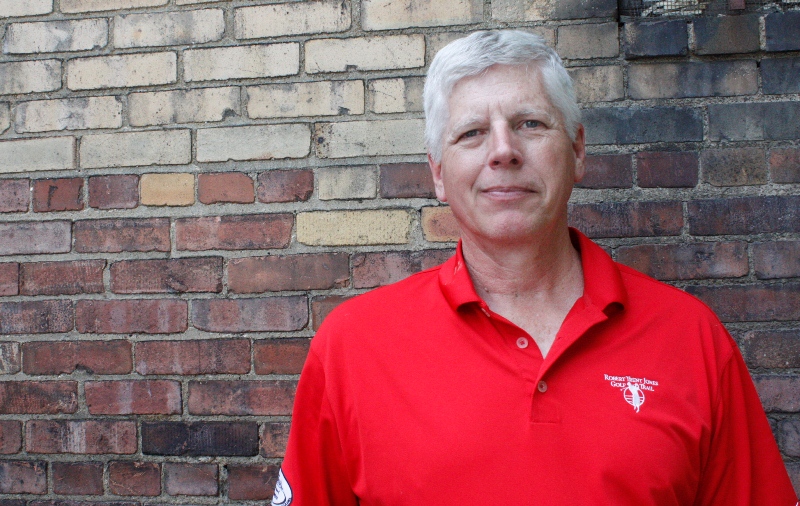 McClellan says since he completed the order for the "Indivisible" brand mug, Starbucks has kept the factory busy making another mug that sells at Starbucks' Pike's Place store in Seattle. McClellan says the monthly contract supplies about 50 percent of his business and has allowed him to retain his 20 employees.
"They've raised their monthly orders almost each quarter," McClellan says. "And the projections that we've gotten show a significant increase in volume."
A new factory opens nearby
Not only is McClellan's business growing, but the Starbucks deal has also brought life back to another shuttered pottery factory just a few miles down the road.
The man at the helm of American Pioneer Manufacturing is Ulrich Honighausen. He owns Hausenware – a company that supplies the mugs, tumblers and other items to Starbucks. After working side-by-side on the Starbucks order with McClellan last year, he decided to buy this 18,000 square-foot factory and retool it.
"There was a time when this factory had 150 employees," Honighausen says. "So in those days, this building brought energy, it brought life to the town."
Bringing Japanese technology to rural Ohio
While McClellan's shop does everything by hand, Honighausen's facility is automated with Japanese technology to compete with overseas production. The massive machine has hundreds of buttons and robot arms that load the clay automatically, cut it to size, drop it in a mold and move it down the production line. He can make in a week what McClellan's factory makes in six months.
"A big part of our advantage is we're only three days away from the distribution centers in this country," Honighausen says. "So, we can turn orders around fast and we can crank the volume out of the building because of a piece of equipment like this."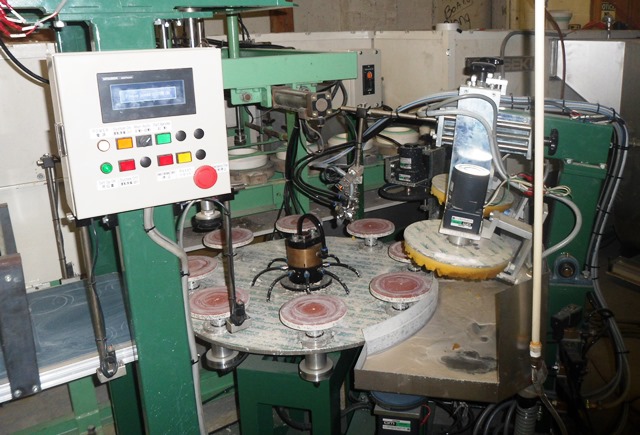 Doing the math
American Pioneer Manufacturing has six full-time employees working on a 100,000 mug order from Starbucks to be shipped in November, and he expects to add at least 10 more employees to meet demand.
Manager Jim Tanley of nearby Chester, W.Va, used to work for McClellan at American Mug & Stein. But now, he's an expert on the high-tech mug machine after spending several months in Japan learning how to operate it.
"Having been in the factory in Japan and watching what they're capable of, makes you realize what we're capable of doing here," Tanley says. "Once we get all these pieces worked out, look out. We're on our way."
It's not an entirely high-tech plant, though. Some of the work is still being done by hand using the plant's vintage equipment.
Thirty-year old Erin Kell works start-to-finish on the mugs. She lives right down the street and describes herself as a mall rat, struggling for years working in retail. She's worked at American Pioneer Manufacturing for about six months.
"It's real work to me," Kell says. "It's an honest day's living."
Similar businesses breed collaboration, not rivalry
Bringing faster, high-tech mug-making technology from Japan to East Liverpool might make someone like McClellan nervous because his American Mug & Stein works at a snails' pace in comparison. But Ulrich Honighausen explains the two plants complement each other.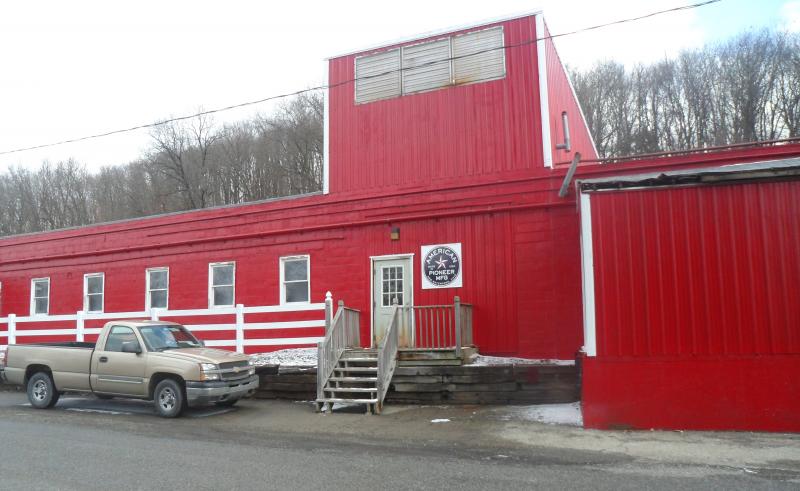 "What Clyde does in casting, offers a lot of variety, much more variety than what we offer here," Honighausen says, "so I'm able to hand over those customers to Clyde. The same way he gets requests for large volumes that are not suitable for his factory, he sends them my way."
To McClellan, business is good and he welcomes Honighausen as his neighbor and his partner.
"I look at it this way," McClellan says, "the more people that are working out of this valley, the better it is."

Whether it's high tech or handmade, Starbucks officials say they will continue supplying work to the East Liverpool-area factories indefinitely. And for a region whose largest industry is all but gone, the backing of a Fortune 500 company is hope for the future in this "Pottery Capital of the World."