It's not Paris, New York, or Rome but you can go gourmet in Canton. Barb Abbott will show you how.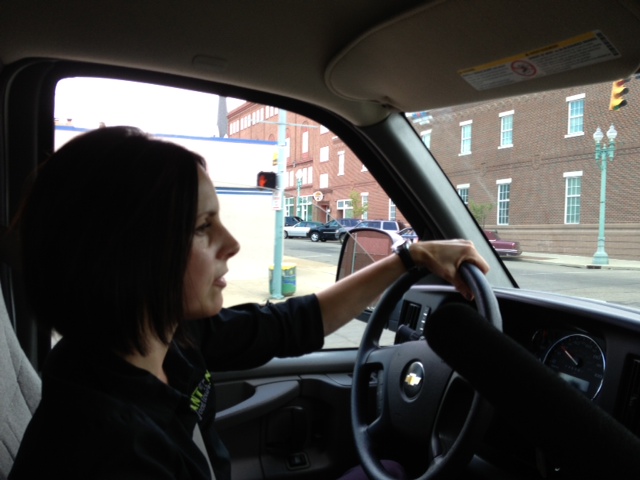 She was a stay-at-home mom when she decided to create a business to boost Canton's image.
"I was at home all day with my son going a little stir-crazy and I hear about this arts explosion happening in downtown Canton. I became involved with that, then with the Canton Symphony. I have always been involved for the past 10 years with the National First Ladies Library, so I branched out from there."
Visiting a relative, Abbott found herself on a food tour of Scottsdale, Arizona and became inspired. She's a former state park naturalist but discovered her entrepreneurial streak and after a couple years of research and development
opened Canton Food Tours last year.
Walk or ride
Her van seats up to 11 guests for evening expeditions into the city's cuisine scene, but Barb Abbott gives walking tours, too.
Starting out from the McKinley Grand Hotel she gives Quick Bites a taste of what the average three and a half hour tour would be like.
"We're approaching Market Square which is a big open green space downtown. And we have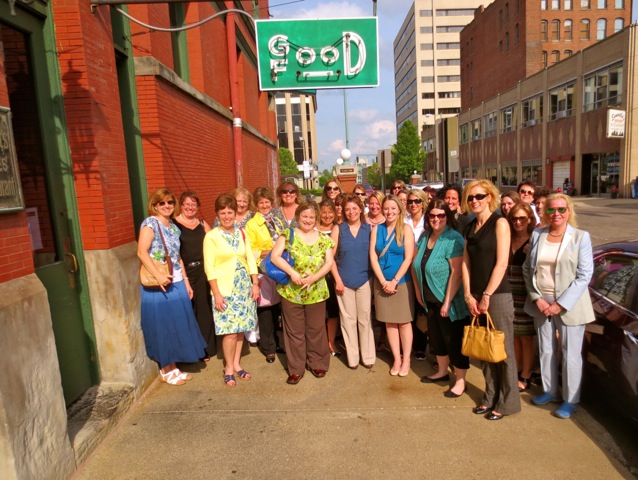 our Taste of Canton, we have our BluesFest down here."
We park the van and walk down Court Street.
"It runs all the way north-south through town and we are coming out on Tuscarawas street which is also known as the Lincoln Highway. It was the first coast-to-coast highway and this year it is celebrating 100 years."
Master chef atop the tower
We enter Chase Tower the tallest building in Stark County, for a visit to the 90-year-old Canton Club. After taking the elevator to the 12th floor we enter one of the club's three dining rooms. Each one's fancier than the next,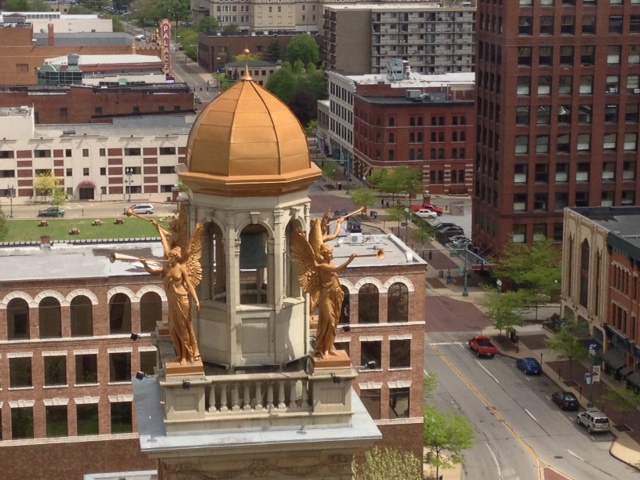 with crystal chandeliers, carved wooden mantles, china closets and working fireplaces.
When it opened in 1907 in a hotel across Tuscarawas Street from its current location the
Canton Club was an exclusive businessmen's club.
Women are welcome today, but the décor remains decidedly masculine with dark oak walls and leather chairs.
"I tease people on my tours," says Abbott. " that if you sit down in one of these chairs you might not want to get back up."
In the kitchen of the Canton Club we meet Executive Chef Kent Welsh. Born and raised in Stark County, Welsh became America's second youngest Certified Master Chef at the age of 29.
Among his career highlights was catering Julia Child's 80th birthday.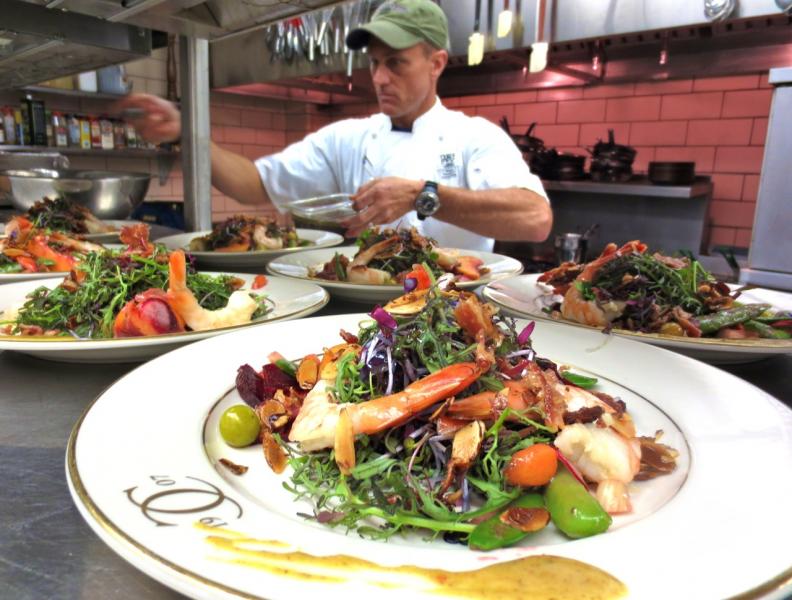 Holmes County farm to Canton table
Welsh is passionate about local, seasonal food and has his own farm in Holmes County.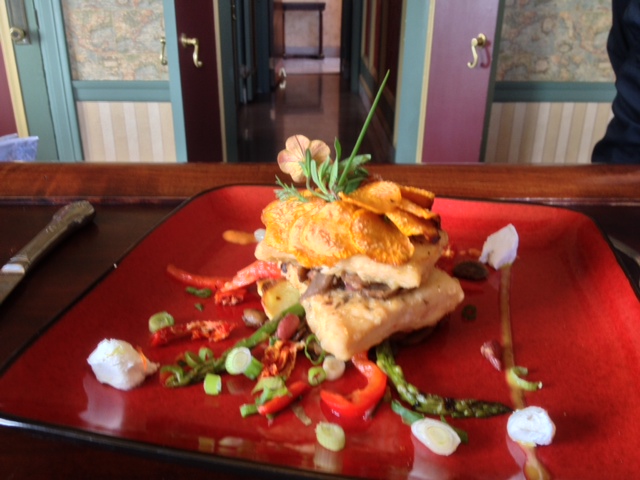 Seared Mahi-Mahi is built on a foundation of both sweet and Yukon Gold potato galettes.
"On top of that there's a mushroom and corn bean confit and its served with yogurt and roasted pepper sauce and it has a little bit of a cardamom curry sauce on it as well."
Chamomile, lily, lemon thyme, chives, sweet potatoes, peppers and asparagus for the dish come from the chef's farm.
Another Canton chef with a national reputation is Carl Falcone, Executive Chef at Bender's Restaurant.
His seared Georges Bank scallop on parmesan polenta was a hit last year at the annual Taste of the NFL food and wine event in New Orleans.
Women welcomed back
Bender's, established in 1902, earns a stop on Abbott's tours for its history as much as the food.
We stop for a taste in the part of the restaurant that used to be the women's dining room.
"This is a peak into a time in American history when it was inappropriate for a woman to walk into an establishment that serves alcohol unescorted by a brother or husband," says Abbott. " So they would have been brought back here."
Maitre D' Julian Christian proudly presents the scallops.
"Georges Bank sea scallops are along the North Atlantic. Very cold water, so a rich, sweet scallop, very nice texture. That's pan-seared. The polenta is standard corn meal and he's added parmesan cheese to that. And then the white wine butter sauce with sun-dried tomatoes and a little garnish of the lightly-floured crispy zucchini thread."
Christian gets lots of questions about the restaurant's history. "They can see right away the original tin ceilings, tile floors are original. We have marble walls throughout the bar and main dining room, the Tiffany light fixtures, the tiger oak wood paneling so anybody who has an eye or who's travelled know that there's something special going on."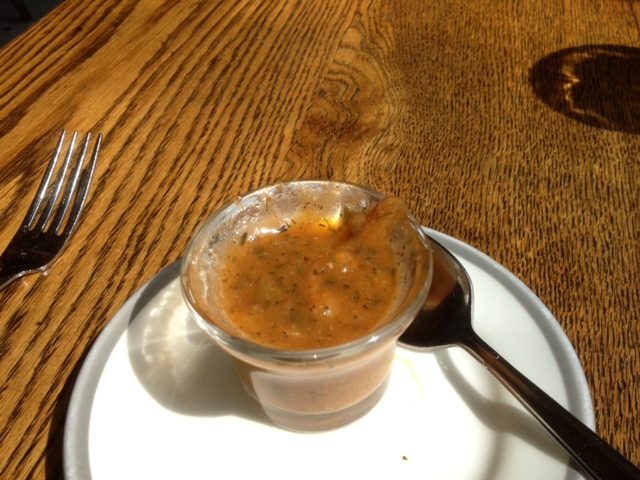 Sweet turtle soup
The homemade turtle soup is special, too.
"Chef makes his own turtle stock from snapping turtles,"says Christian. " Real snapping turtles, not your pet turtle, though. No worries there. These are the mean ones."
The soup is slightly sweet with a touch of sherry cooking wine and Christian says at dinnertime it's served with a glass of sherry on the side.
"Some diners like to incorporate that into their either cup or bowl of soup, he says. " Other diners just simply drink the sherry wine as part of their own personal tradition."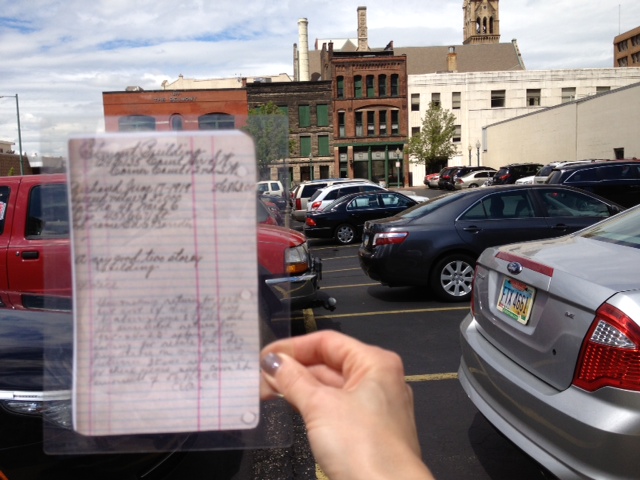 Barb Abbott says her patrons are as interested in the history of Canton as they are in its food. "And we're finding out if you look at statistics nationwide and actually worldwide, people are spending more money on experiences. They want to create memories."
She says she gets a lot of positive feedback about how friendly people are. "And of course a lot of comments about our food and chefs that say they are comparable to some of the really great and well-known places that people have visited."
She says people are surprised at the quality of the cuisine. "Canton, Ohio, Northeast Ohio, sometimes we get a bad rap. And I'm trying to change that, not by talking but by taking people around so that they can experience that for themselves."

Form your own tour group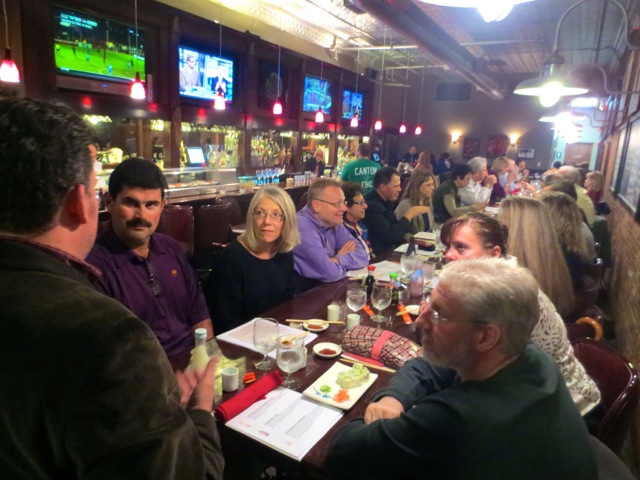 Some van tours are private parties.
"A lot of birthdays, a lot of anniversaries. And it makes it fun for me because I feel like I'm right in there celebrating with them."
Small plates are served throughout the tour at three different restaurants. Patrons also visit a lounge or pub and one of Canton's many art galleries.
Somewhat surprisingly, most Canton Food Tour patrons are not from out-of-town.
"Last year was my first year and 95 % live within an hour of Canton."
You would think that they already know their town. But Abbott says there are always new art galleries and restaurants popping up.
"So things are changing," she says, "And they're changing for the better."
Barbara Abbott, an ambassador for the food offerings of Canton.
The average price of a tour is $45 and includes all the tastings plus a bag full of samples and discount coupons.
And that's this week's Quick Bite. Next week we meet a small farmer who serves healthy meals from her mobile kitchen.