Loading...



From WKYC.COM / TV 3
Get the latest school closings and delays


Funding for WKSU is made possible in part through support from the following businesses and organizations.
---
For more information on how your company or organization can support WKSU, download the WKSU Media Kit.

(WKSU Media Kit


)
---

Economy and Business



Tuesday, July 9, 2013




Hotel stays are up in Greater Cleveland by more than the national average




Credit goes to events and amenities


by WKSU's KEVIN NIEDERMIER


Reporter
Kevin Niedermier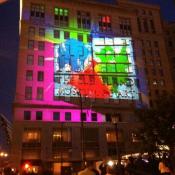 Last year's opening of the Horseshoe Casino in Cleveland is one factor behind an increase in hotel room stay so far this year.
Courtesy of Kevin Niedermier
Download (WKSU Only)
In The Region:
More visitors have stayed in Greater Cleveland so far this year than last. April Ingle of Positively Cleveland, the region's visitors and convention bureau, says that's according to at least one indicator.
"The number of hotel rooms sold in Cleveland is up 3.6 percent through May of this year. The national average was 2.8 percent over last year."
Ingle credits an extra busy year for the Cleveland International Film Festival, the opening of the new aquarium, the casino, and the beginning of filming for the new Captain America movie. She expects the next round of numbers to be up as well, pointing to events such as last weekend's tall ships festival, and this month's National Senior Games.
---
---